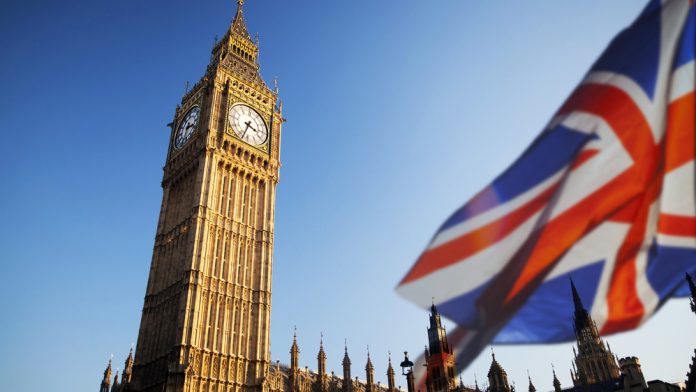 The UK government refusing to allow England's casinos to reopen on July 4 'came as a blow' revealed John O'Reilly, chief executive of Rank Group, after he pointed out that licensed operators had already ensured that their properties were 'COVID proof'.
O'Reilly branded the government's latest easing orders on leisure and hospitality venues as 'baffling' and 'incoherent' as bingo halls were given the green light to reopen while casinos were to remain shut. 
Leading the UK's biggest land-based casino and bingo operators, O'Reilly underlined that Grosvenor and Mecca venues had collaborated with Betting and Gaming Council and DCMS officials to implement a range of health and safety measures to prioritise player safety.
He said: "Being excluded from the 4th July tranche of businesses, therefore, came as a blow. We're struggling to understand the rationale but rather than dwell on the injustice of the decision. 
"I am keen to encourage members of the government and key decision-makers to come and witness, first-hand, what we are able to safely guarantee for colleagues and customers."
O'Reilly stated that in England, casino's had been 'fully kitted out'; with social distancing and other safety measures with perspex dividers being installed between machines and perspex screens placed between seated positions at blackjack and roulette tables, as well as the bar.
He continued: "The plans that we have committed to for the handling and cleaning of chips along with the disposal of cards are designed to provide maximum reassurance for customers. All our social distancing signage is going up and hand sanitiser stations have been installed. 
"We've spent considerable time, money and effort in the past three months preparing our casinos for the safest possible reopening. Customers will not visit venues which they consider to be unsafe and it is very much our job to provide environments which will reassure both our colleagues and our customers by being as safe as they possibly can be. 
"Right now, our COVID-safe casinos are all dressed up, but our loyal and patient customers have nowhere to go."
Expressing his concerns, O'Reilly reiterated that it is 'crucial' that the HM Treasury 'understands' the impacts of keeping casinos and its colleagues out of work.
He added: "We've been enormously grateful for government support, primarily through the CJRS, but in order to ready ourselves for reopening we have had to put costs back into the business. 
"At Rank, we are burning cash at a rate of £10m per month, even accounting for digital revenues. For every day that our Grosvenor casinos remain closed, the liquidity on our balance sheet is being drained. At the same time, we remain reliant on the Government's furlough payments for the vast majority of our 4600 Grosvenor colleagues which is costing £1.5m every week. 
"We are every bit as keen as the Chancellor is to get colleagues out of furlough, back to work safely, and start generating revenues which will deliver tax receipts to the Treasury and get the cash flow moving in the right direction.
"Providing we can reopen as soon as possible, with the support of Unite and the GMB, our intention is to bring all of our colleagues back to work, utilising the part-time furlough arrangement and, in doing so, we would still hope to avoid any redundancies during the coming months where we can assess and rebuild customer demand. 
"Obviously, this plan is harder and harder to execute with every week that passes with our casinos still shuttered up."
O'Reilly concluded: "We are asking the Government to quickly review the decision to keep casinos closed, to recognise the safety measures that are in place including our ability to identify every customer on our premises and who they may have interacted with, and to include us – as soon as possible – when the next opportunity for reopening is discussed. 
"In doing so, we'll swiftly bring colleagues back to work who are itching to get back to work, we'll give customers an ultra-safe and rewarding experience in our venues, and we'll start to reverse the economic burden that is costing both government and our business more and more with each passing day."