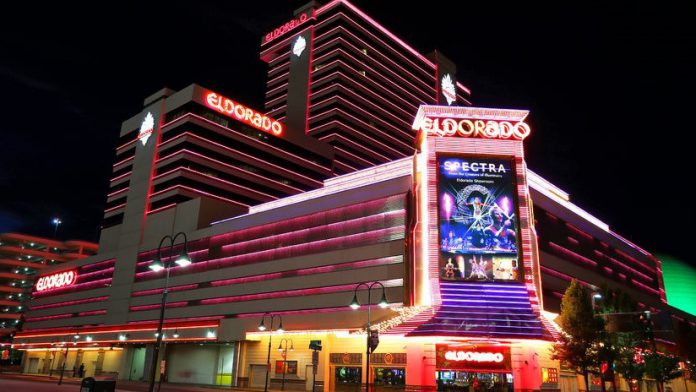 Eldorado Resorts and Caesars Entertainment have confirmed the completion of their long mooted merger, creating the largest casino and entertainment firm in the US.
Boasting more than 55 destinations worldwide, the transaction also enhances Caesars' position "as the leading regional and destination gaming operator in the US".
In addition to its global casino property portfolio, including a roster of eight casino hotel properties on the Las Vegas Strip, Caesars owns or operates casinos in 16 states across the US including Nevada, Colorado, Missouri, Iowa, Florida, Mississippi, Louisiana, Ohio, Illinois, Indiana, New Jersey, Pennsylvania, Arizona, North Carolina, California and Maryland.
A selection of the combined company's portfolio
The board of directors of the combined company consists of Gary Carano (executive chairman), Thomas Reeg (chief executive officer), Bonnie Biumi, Jan Jones Blackhurst, Keith Cozza, Frank Fahrenkopf, Don Kornstein, Courtney Mather, James Nelson, Michael Pegram and David Tomick.   
The $17.3bn cash and stock transaction has seen Eldorado previously praise the increased scale and geographic diversification to be felt as a result of the combination, with approximately $500m of synergies expected to be felt in the first year.
Furthermore, Caesars and Eldorado will further solidify the former's Rewards initiative to provide further benefits to current and future Caesars Rewards members, offering more ways to play and earn reward credits and experiences. 
"We are pleased to have completed this transformative merger, thus making us the premier leader in gaming and hospitality. We look forward to executing on the numerous opportunities ahead to create value for all stakeholders," said Tom Reeg, CEO of Caesars Entertainment.
"Additionally, we are pleased to welcome all of our team members to the combined company, and we look forward to implementing all of the strategic initiatives that will position the company for continued growth."
Caesars Entertainment Corporation's legacy began with Bill Harrah in Reno, Nevada in 1937, with Donald Carano debuting Eldorado Reno in 1973, forging ahead against advice on the opening of a brand-new hotel casino.