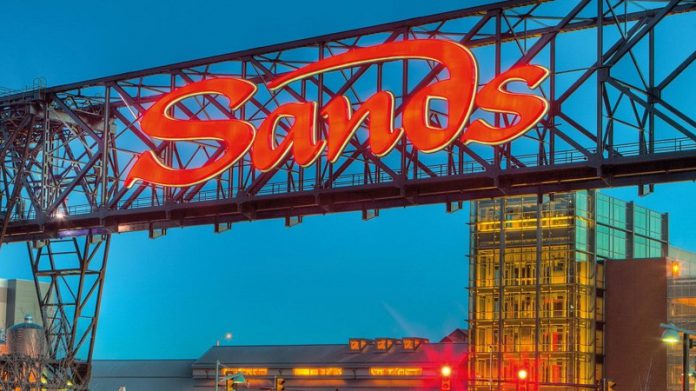 Las Vegas Sands has reasserted and extended its employee commitments amid the current health crisis, with pay and benefits to be maintained until at least October 31.
Outlined in a letter sent to employees by Sheldon Adelson, LVS' chairman and CEO, the move follows LVS detailing optimism at its group-wide recovery efforts in a recent financial report despite revenue plummeting 97.1 per cent from $3.3bn to $98m.
The tonality of focus on recovery across operational markets was maintained by Adelson in his address, as he commented: "I'm confident our business in Asia is trending in the right direction, but Las Vegas may take more time to recover. It is my unequivocal belief, however – informed by more than 70 years of business experience – that our industry will get back to a regular pace at some point in the future."
Our Chairman and Founder Sheldon G. Adelson today announced our continued, industry-leading commitment to maintaining pay and benefits for our Team Members through at least Oct. 31.https://t.co/B6Jp1FGWsE pic.twitter.com/bACNk781Fz

— Las Vegas Sands (@LasVegasSands) July 30, 2020
Emphasising the importance of family and close friends during the current climate, Adelson outlined the integrated resort developer and operator's extended employee commitment before praising the loyalty and contributions of the LVS workforce.
"The pandemic has not only changed how our business operates, it has changed almost everything about our daily lives," he added.
"What has not changed is our commitment to you. As such, even in the face of declining business demand, we are extending our commitment to maintaining pay and benefits through at least October 31.
"To my knowledge, we are the only only company in our industry, and likely one of few in the broader hospitality industry who has not furloughed or laid off employees because of the COVID-19 pandemic.
"Since closing our doors in Las Vegas on March 17, and having now been reopened since early June, a top priority of our management team has been the health, safety and livelihood of our team members who are the foundation of our great company.
"We value your contributions and loyalty, which is why we will strive to maintain this support for as long as possible amid this challenging business climate. 
"Stay safe and thank you for your continued efforts on behalf of our company."
Here's the letter Sheldon Adelson just sent out to @LasVegasSands employees. I would consider this a gauntlet thrown down for other multi-national companies. pic.twitter.com/liitftzroy

— Contessa Brewer (@contessabrewer) July 29, 2020