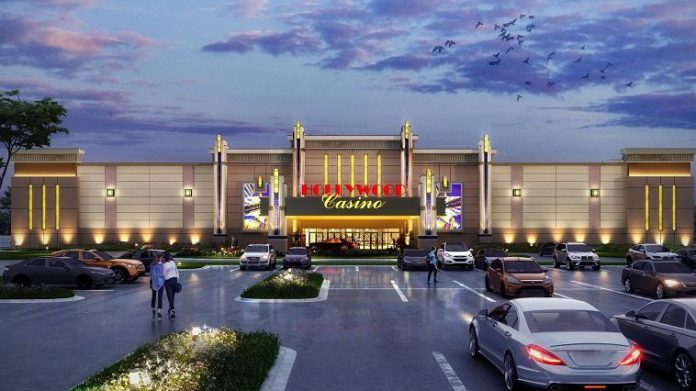 Penn National Gaming has asserted encouragement at emerging third quarter trends, with results across May and June potentially having benefited from "pent-up demand". 
Continuing to make fundamental changes across its casino portfolio, with work ongoing alongside regulators in several jurisdictions to introduce cashless, cardless, and contactless technology to properties, the comments come amid a series of second quarter declines.
Due to mandated closures across the US PNG saw revenue for the quarter to June 30 fall 76.9 per cent to $305.5m (2019: $1.32bn), net loss finished at $214.4m compared to a profit of $51.4m a year earlier and adjusted EBITDA declined to a loss of $79.3m (2019: +$316.5m). 
Jay Snowden, president and CEO, commented: "While the last several months have presented unprecedented challenges for our company, I am extremely proud of the way our corporate and property leaders and valued team members have risen to the occasion and, working tirelessly alongside our regulators and public health officials, have successfully reopened all but two of our casino properties as of today (Zia Park and Tropicana Las Vegas)."
Commenting that "significant progress" has been made on the development of its Barstool sportsbook mobile app, PNG anticipates a Q3 launch in Pennsylvania with additional states to follow throughout Q4 and Q1 2021.
Further Keystone State updates see the group anticipate resuming construction on both of its category four projects in the region, namely the $120m Hollywood Casino York and $111m Hollywood Casino Morgantown projects, later this year ahead of opening in the second half of 2021.
Lauding the continued growth of its Hollywood Casino branded real-money igaming product in Pennsylvania, 2020's third-quarter will also see the launch of the firm's new mychoice social casino product.
Snowden continued: "Despite starting the second quarter with our entire property portfolio closed due to the COVID-19 pandemic, we ended the quarter in a significantly improved financial position as a result of continued mitigation efforts that contributed to significant margin improvement, a successful capital raise, and very strong financial performance at our properties since reopening. 
"The outstanding results to date at our reopened properties highlight our unique strategic position as a best in class operator of market leading regional properties, which have rebounded more quickly than casinos in destination markets.
"In addition, our geographic diversification across 19 states — with no more than 15 per cent of our revenues being derived from any single state — has proven to be a significant benefit as states have reopened casinos on a staggered basis. 
"Although visitation has yet to return to pre-COVID levels, in large part due to state mandated capacity restrictions and limited amenities, spend per visit has been notably strong, resulting in better than expected revenues."