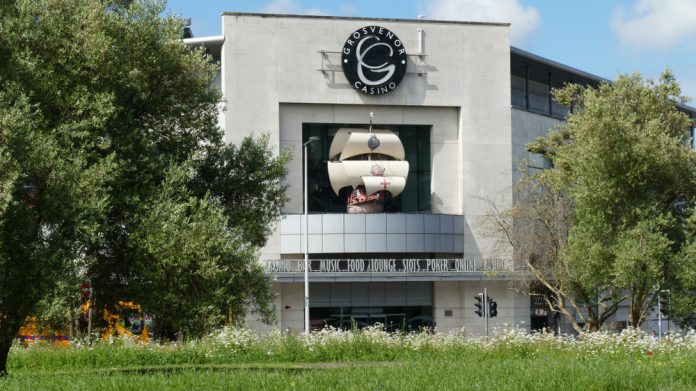 The UK's casino sector is in danger of becoming "stuck in a COVID no man's land" after government missteps leave approximately 6,000 jobs at risk, asserts Michael Dugher, CEO of the Betting and Gaming Council, in a column for ConservativeHome.
Acknowledging a "sure footed" initial government response, Dugher, who believes world economies will be counting the cost of the health pandemic for a number of years, comments that concerns have been expressed across the land-based industry.
This comes after the region's casinos were due to re-open at the start of the month, however, those plans were shelved after Prime Minister Boris Johnson confirmed a delay of 'at least a fortnight' in the easing of lockdown restrictions.
"The latest example was the decision last week, announced at the last minute by the Prime Minister, to delay the piloting of certain live sport with attendances, plus reopening of some indoor entertainment venues such as casinos, bowling alleys and skating rinks that were due to open on August 1," Dugher writes.
"As someone who has worked at the heart of government, I know all too well that governing is a delicate balancing act, not least during a global pandemic that none of us have ever experienced. But there are certain core principles that should always inform government action – clarity and consistency. Both are in short supply.
"Messages like 'go on holiday', 'get back to work' and 'eat out' have tangoed clumsily with parallel appeals to 'avoid unnecessary travel', 'stay at home' and even 'lose weight'.
"The u-turn on casinos reopening is the latest example. The decision was all the more perplexing given that they had gone to extraordinary lengths and invested millions of pounds to ensure their venues were COVID-secure, with strict social distancing measures, hygiene protocols and sophisticated track and trace systems in place at venues across England.
"The government's most senior health officials gave just over 100 casinos the green light, long after bingo halls and amusement arcades, never mind restaurants and 47,000 pubs, after their visit to a casino in London. The decision to reopen was announced by the Prime Minister on July 17."
Following the reopening u-turn earlier in the month, the industry standards body challenged the PM's assertion that businesses such as casinos are "higher risk," describing it as "bizarre and quite wrong." 
Casinos have invested heavily to ensure their premises are COVID-secure, with measures such as perspex screens, sanitisation equipment and track and trace systems, as well as introducing other changes and social distancing measures. 
"This illogical and inconsistent ruling will have a damaging – perhaps permanent – impact on casinos and the thousands of staff they employ. It couldn't come at a worse time for an industry that is grappling with mounting and unsustainable costs," Dugher continued in the ConservativeHome column.
"A sector that contributes £140m to the tourist economy and £300m in taxes now stands on a cliff edge because of the government's decision to taper furlough payments and force employers to pay National Insurance and pension contributions, even though they remain closed. Some businesses may not survive. Around 6,000 workers – half of all casino industry jobs in England – are facing the dole.
"While ministers are rightly focused on the health of the nation, no government can lose sight of the health economy".