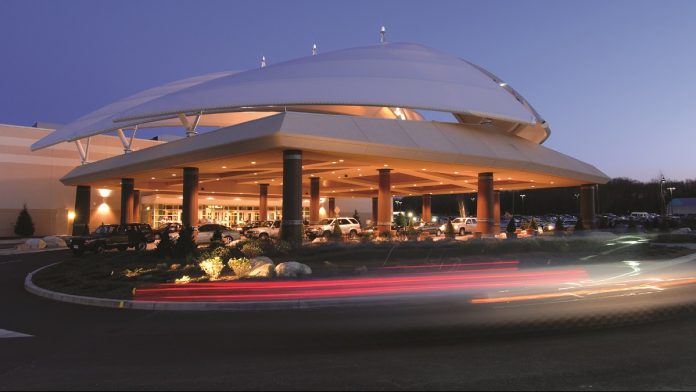 Twin River Worldwide Holdings is confident of achieving a sustained level of increased operational efficiencies, after all nine of the firm's casino properties, including the $230m Isle of Capri Casino in Kansas City, Missouri, and the Lady Luck Casino in Vicksburg, Mississippi, secured in July, shutdown operations in March.
Subsequently reopening on a staggered basis between May 21 and June 17, the group notes "strong demand and significantly improved margins," particularly in Biloxi and Delaware, for the month of June contrasted with 2019's figures. In the former of those regions overall revenue was up two per cent from June 2019.
Due to the aforementioned shutdowns revenue for the second quarter of 2020 decreased 79.8 per cent to $28.9m from $143.2m a year earlier.
Net loss for the second quarter was $23.6m compared to an income of $17.2m year-on-year, with adjusted EBITDA finishing at -$10.7m, a 122.6 per cent swing from $47.5m.
George Papanier, president and CEO of Twin River, explained "We were thrilled to have welcomed back our valued team members and loyal customers at all of our properties to safe and secure environments that meet or exceed CDC safety guidelines. Since reopening, where we have been permitted to operate under fewer capacity restrictions with more amenities, we are seeing strong demand.
"On a comparable basis, Hard Rock Biloxi and Dover Downs achieved strong adjusted EBITDA performance and significant margin improvement while complying with state regulated reductions in gaming capacity. These positive margin trends are continuing into July, giving us confidence that we can sustain a level of the increased operational efficiencies.
"I am also excited to welcome our newest properties in Kansas City, Missouri and Vicksburg, Mississippi which we have rebranded Casino KC and Casino Vicksburg, respectively. Both of these properties experienced robust demand and have generated strong positive cash flow following their reopening and our subsequent acquisition. 
"The Casino KC and Casino Vicksburg properties are a great fit for our portfolio and significantly expand our geographic footprint with assets in attractive markets. We see a lot to build on and look forward to working with the local teams to realise the strategic benefits of this transaction."