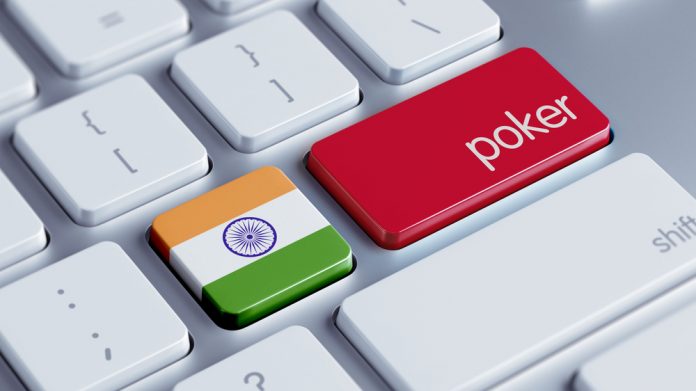 Connective Games has extended a five-year partnership with Spartan Poker to power a new brand launched to players across India in conjunction with Dan Blizerian.
Blitzpoker, formerly known as FTRpoker before a recent acquisition and re-branding, is to utilise Connective's online and mobile technology to offer a range of international poker variants including Texas hold'em and Omaha.
The new brand, which forms part of the Quadnet Poker Network operated by Spartan Poker, will see players given the option to switch seamlessly between portrait and landscape mode, fully optimised mobile display including thumb play and the ability to multi-table.
The Blitzpoker partnership builds on the existing relationship between Connective Games and Spartan Poker, which has seen the former provide its technologies and services to the latter for more than five years.
Serge Mukhanov, Connective Games CEO, commented: "We are delighted that Spartan Poker has extended its relationship with us to power its latest poker brand, Blitzpoker. With Dan Bilzerian as ambassador, the brand will quickly gain popularity in India.
"Of course, those that do sign up to and play at Blitzpoker will enjoy the same best in class poker experience found at big name brands such as Spartan Poker, including our award-wining mobile poker offering which is in a class of its own."
The news follows i3 Interactive, which previously debuted a link-up with Dan Bilzerian, detailing a business combination agreement with "an arm's length, private British Columbia corporation" which "owns an active Indian poker brand" earlier in the year.
Highlighting the intention to rename to the aforementioned brand title, the deal was said to see the resulting subsidiary, a wholly owned entity under the name 'i3 India Holdings Corp,' gain an indirect, 65 per cent controlling interest.
Last month i3 Interactive unveiled its first global brand of online sports betting, casino and poker products and services with BlitzBet, a collaboration alongside Bilzerian.
The Company said it was evaluating multiple countries in which Bilzerian has a strong following, intending to launch a fully legal product in those jurisdictions in the coming months
"India continues to be one of the fastest growing markets when it comes to online gaming and online skill games," Bilzerian explained.
"India has shown a lot of promise that has given me the confidence to throw in my chips as well. We are bringing in Blitzpoker to India with a ton of features that will help us create a unique experience for the online poker players in India and make the game even more exciting.
"Blitzpoker offers a unique playing experience to its players and helps make it a lot more exciting. I'm looking forward to see how the Indian poker players receive our offering."