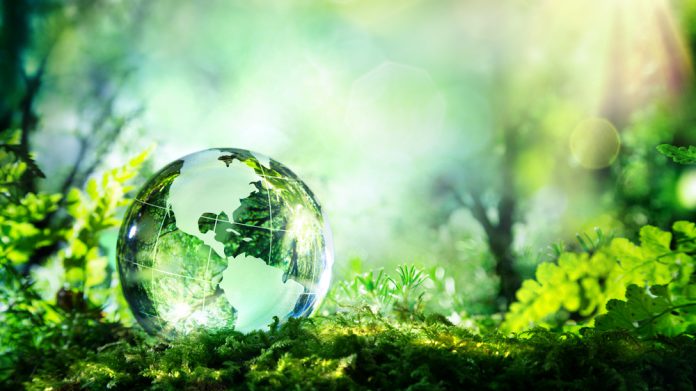 The first grants as part of a ten-year £100m National Lottery-funded Climate Action Fund have been rolled-out to communities across the UK to help tackle climate change.
The National Lottery Community Fund has announced an initial £14m in grants as it aims to reduce the carbon footprint of communities and support movements that can demonstrate what is possible when people take the lead in tackling climate change.
Financial aid from The National Lottery Community Fund will support these projects to work together, share learning and be catalysts for broader and transformative change.
Cumbria Action for Sustainability tops the 14-strong list with £2.5m, ahead of the Wildlife Trusts of Wales and Voluntary Action Leeds' £2.49m and The Women's Environmental Network Trust who received £2.12m.
The latter is to run a range of community food projects to deliver a sustainable food system across Tower Hamlets in London, with the programme to also set up community hubs across the borough to encourage food growing, community gardens and food co-ops, as well as exploring ways of reducing plastic waste.
Beth Summers, co-director at The Women's Environmental Network Trust, commented: "We are excited to say that thanks to National Lottery funding we will be able to launch a ground-breaking project for climate action in our East London borough of Tower Hamlets. 
"Our project, Just FACT (a Just Food and Climate Transition) will enable community led solutions to reducing the carbon impacts of our local food system."
The awards announced include both large scale partnerships and development grants, with The National Lottery Community Fund to use learning from its first round of funding to help shape what happens next.
John Rose, director and environment lead at The National Lottery Community Fund, explained: "From 25 years of funding environmental projects across the UK, we know that local community action is at the heart of delivering solutions that not only minimise the impact on the environment, but also offer additional benefits that people and communities can reap. 
"In the last few months we have been reminded that communities truly understand their places and spaces, and so often play a vital role in responding in a crisis, and we're confident with people in the lead communities can tackle climate action and responding to the climate emergency.
"Thanks to National Lottery players we're now bringing these communities together so they can address climate change, learn from each other and have an impact within and beyond their communities."
The National Lottery has raised £41bn for more than 565,000 good causes across the UK since 1994, with players raising £30m every week for good causes in the UK.