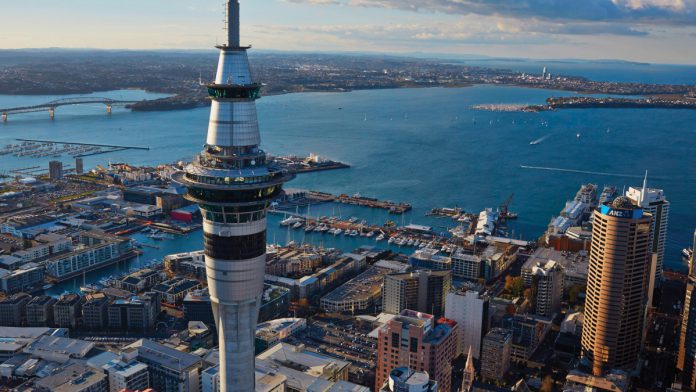 SkyCity Entertainment Group has revised and updated its guidance parameters for the fiscal year to June 30, with an adjustment to expectations necessary due to higher insurance estimates and a AU$150m impairment of Adelaide Casino's book value.
The Auckland headquartered firm says that as a result normalised earnings results for FY20 are expected to remain within, and be at the upper end of, the previous guidance ranges. 
The group asserts that this is due to higher than previous guidance as a result of larger estimates regarding insurance proceeds for damage to and reinstatement costs for the New Zealand International Convention Centre and Horizon Hotel.
In October 2019 a blaze erupted last month at the company's under construction NZ$703m (US$445m) New Zealand International Convention Centre, the opening of which was initially pencilled in for 2020 but has subsequently been delayed.
As a result SkyCity was forced to evacuate its wider precinct area, including the company's casino, SkyTower, hotels, car park, restaurants and corporate offices
Subsequently, EBITDA is expected to fall into the $199m-$202m boundary, beating its previous $185m-$205m estimate, with net profit adjusted from $52m-$67m to $65m-$67m.
Offsetting this increase in the firm's reported earnings, SkyCity proposes to recognise an impairment of Adelaide Casino's book value of AU$150m (NZ$161m).
Documenting the impairment of the Adelaide casino book value, SkyCity explained: "SkyCity has now completed its annual impairment review and proposes to recognise in its FY20 financial statements an impairment of Adelaide Casino's book value of AU$150m (NZ$161m). This impairment will be made against the AU$283 million intangible asset value of Adelaide Casino's casino licence. 
"The proposed impairment has arisen due to revised expectations regarding the time frame for Adelaide Casino to achieve its long-term potential earnings following completion of the expansion project. 
"The reduced earnings outlook for Adelaide Casino has been exacerbated in the short-to-medium term by the recent and expected ongoing impacts of COVID-19, including an expectation that international business activity may take some years to recover."
This means EBITDA has been adjusted from $440m-$480m to $346m-$349m, with net profits now anticipated to reach $234m-$236m as opposed to previous guidance of $330m-$360m.
The proposal to impair Adelaide Casino's book value remains subject to further review by SkyCity's board of directors and auditor.