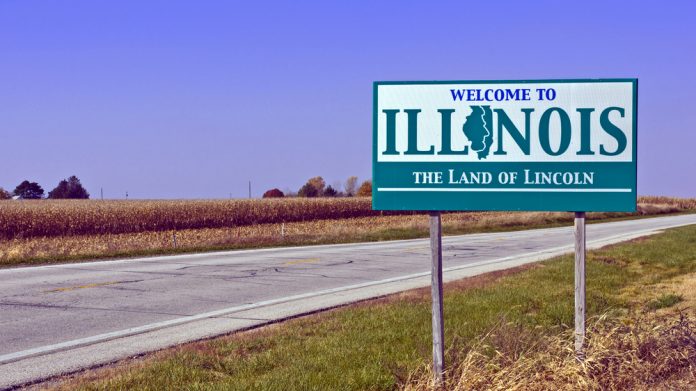 The Illinois Gaming Board has confirmed that added restrictions are to be imposed upon various counties within the state, impacting gaming and gambling operations across various venues. 
Triggered by increasing positivity rates of COVID-19, the 'Restore Illinois' resurgence plan outlines that new mitigation will be applied if a region's positivity rate averages greater than or equal to eight per cent for three consecutive days.
Those regions in question are Metro East, which already faces stricter measures, that comprises the Bond, Clinton, Madison, Monroe, Randolph, St. Clair and Washington counties, and Northeastern Illinois, namely the Kankakee and Will counties.
Both regions are said have exceeded Illinois Department of Public Health criteria that trigger additional mitigations to combat a resurgence of COVID-19 and prevent uncontrollable spread
This will see a variety of measures become imposed upon all licensed gambling operations at the Hollywood Casino Joliet and Harrah's Casino Joliet from 5pm on August 26, 2020.
This includes restricted hours of operations to between 8am and 11pm daily, casino occupancy reduced during the mitigation period from 50 per cent of fire code capacity to 25 per cent, indoor food and beverage service suspended with outdoor service, curbside and carryout permitted, as well as a mandatory mask ruling.
Similarly all video gaming operations at all licensed video gaming locations Northeastern Illinois will endure the same restriction to hours of operation and food and beverage service. 
Existing social distancing, sanitising and other mitigation protocols and measures in approved 'Terminal Operator Pandemic Resumption Plans' remain in effect.
Furthermore, beginning at 5pm on September 1, 2020, food and beverage service is suspended inside the DraftKings at Casino Queen and Argosy Casino Alton, with current mitigation measures, similar to those outlined above, remaining in effect after implementation began on August 18. 
The IDPH will track the positivity rate across both regions over a 14-day monitoring period to determine if mitigations can be relaxed, if additional restrictions are required, or if current mitigation should remain in place.
If the positivity rate averages less than or equal to 6.5 percent over a 14-day period, the region may return to the original guidance or a modified version as appropriate. 
If the positivity rate averages between 6.5 percent and eight percent, the new mitigations will remain in place. If the positivity rate averages greater than or equal to eight percent after 14 days, more stringent restrictions will be applied to further reduce spread of the virus.