As we gear up for the SBC Summit Barcelona – Digital on September 8-11, the year's biggest digital event in the calendar – we caught up with a few of the events casino sponsors to talk industry priorities. 
Sitting down with Sue Yoxall, executive director at mkodo; Ollie Castleman, head of marketing at OneTouch and Richard Hogg, CCO at BetGames.TV, we go head-to-head on what needs to be on the casino agenda for some of the market's leading suppliers. 
Further details, including the agenda, full line-up of 200 speakers and list of the 100 virtual exhibitors, are available from the official SBC Summit Barcelona – Digital website. 
To join the 10,000 delegates from around the world, click here to register for free. 
CB: To get things started  – how would you sum up the last six months for your company?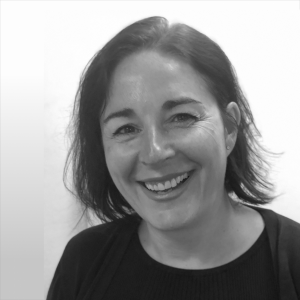 SY: 20 years ago, mkodo was a new company operating in a market that didn't really exist yet (mobile customer engagement). We have, through our history, had to react quickly to external events, including both rapidly changing technology and challenging economic situations.
We are, therefore, seasoned in dynamic, calm reactions to new circumstances. I think this, plus the happy circumstance that we are a company of digital experts who are able to set up quickly to work in new environments, has helped us navigate, broadly with success, through the last six months.
We have, as with everyone, had to find new ways to interact with and support the people at the centre of our business – our team, clients and partners across the industry which has been interesting but ultimately given us some good new practices that we will continue post 2020. 
OC: It's certainly been a busy period. Some of our commercial activities experienced a brief slowdown in the initial aftermath of the COVID-19 outbreak, but our games returned to full performance by summer. Armed with OneTouch's premium suite of mobile-first content, our operator partners have been impressively successful in keeping players engaged through the unprecedented circumstances. 
We also plan to expand our workforce with several key hires, aimed at further strengthening our talented commercial team. From a product perspective, we've been working on an innovative live dealer solution, including a comprehensive tournament offering, to supplement our ongoing rollout of immersive slot and table games.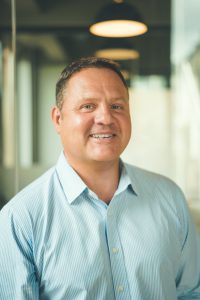 RH: The last six months have been a complex time for every industry, not just the gambling sector. With retail taking a big hit during lockdown, many of our operator partners approached us to find a way to help migrate retail players towards digital. 
While under the circumstances, opportunities such as these aren't something we should be shouting about too loudly given the challenges others have faced, players still want to play – and it's our job to entertain them. Our cross-over friendly products have ensured a migration of sports bettors to our offering which has proven a key element in the success of many operators' strategies. 
CB: When it comes to player behaviour – what would be the three key trends we've seen in casino?
SY: The most obvious one for us is an increased use of digital entertainment products across the board and a broader use across the generations. During the first half of 2020, for example, there were some 71.5 billion first-time app installs, a rise of 26.1 per cent from the previous year, according to Business of Apps. We have also seen that social interaction via digital has proven important during this period – poker for example, has been popular. And lastly, customers have been exploring new betting markets that made esports, virtuals and other niche sports grow in popularity when mainstream sports were unavailable.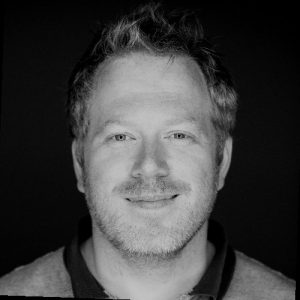 OC: There has been a variety of key developments in player behaviour. 'Feature buys' seem to be growing in popularity among slot players and will prove an invaluable retention tool going forward in certain markets. 
The proliferation of 'game show' live casino games has seen an increase in the number of customers enjoying live action, leading to enhanced cross-sell opportunities for traditional live dealer games such as blackjack and roulette. 
RH: From the positive results we've seen, the low-spend and extended entertainment of our live dealer products have been hugely popular – providing the longer dwell time many sports bettors enjoyed while watching live events. Land-based players have been searching for online products with which they are familiar, and with simplicity another key aspect of our games design, many have warmed to our unique products. 
Ultimately, there's been two types of punters during lockdown – the ones who transition towards RNG and the ones who don't. The lack of popularity of RNG among sports bettors has led to many of them trying out and developing an affinity for our online offering.
CB: As the biggest summit since lockdown – what agendas should be on the table? What topics should we be talking about?
OC:  It would be great to hear insights on how to reach out to key stakeholders in the absence of in-person networking events. Beyond adding people on LinkedIn, it would be interesting to learn more about how to sound out commercial prospects when you can't meet face-to-face. 
Similarly, despite the recent innovation that we've seen in the virtual conference space, we're also looking forward to garnering colleagues' views on the future of industry events. Providing safe and productive networking opportunities will prove to be a key challenge going forward. Sportsbook revenues were among the hardest hit by the pandemic, so we're also keen to hear about whether the ongoing trend towards esports and virtuals is here to stay.  
"The transition of retail to online is going to be pertinent … across the southern hemisphere"
SY: Clearly digital play has been important for customers during this period and especially for those brands that have retail operations. On the agenda should be how to offer a full-rounded digital offering, and in the case of those with land-based operations, how to provide a seamless journey between the retail and digital interaction with your brand.
Hand in hand with the above, we have a responsibility as an industry to ensure players can enjoy playing and can play safely. There should remain a key focus on this. What can we do to help casual players keep within the 'entertainment' sphere built into the apps and online play rather than just implementing external regulation around e.g. advertising and bonusing. 
RH: The return of the major football leagues in two weeks is going to be all about balancing the sportsbook and casino spend – operators are indifferent about third party products eating into any established margins.
The transition of retail to online is going to be pertinent for our friends across the southern hemisphere, with outlets likely to remain closed for an extended period, although South Arica has been able to keep outlets open during a partial lockdown period other more severely affected countries across LatAm are unlikely to follow.  
An important development in Europe should focus on the recent proposals for €2 slot restrictions in Greece as well as mentions of regulatory changes in the UK markets. The effects of this will vary by vertical, but I would hope the live dealer products that offer low-stakes and extended entertainment will do well. With an average bet far below €2, it'll be a win-win for the operator / regulator relationship.  
What message do you want to get across at the summit?
OC: We live in the age of the smartphone, so optimising your offering for mobile is essential to future success. As internet access spreads across the globe, and connection speeds continue to improve, a mobile-first approach will be needed to keep up with the constant technical developments. 
"We have also seen that social interaction via digital has proven important during this period"
Multi-channel content is likely to prove especially important in growth markets such as the LatAm territories, many of which have skipped the desktop stage and gone straight to mobile as part of a wider technological revolution. In those regions and beyond, mobile-optimised products will be key to a successful commercial strategy. 
SY: The mkodo team are experts in the UX design, development and enhancement of apps and digital products for gaming and lottery customers. We are thought leaders and encouragers of innovation in this area. Contact us to see how we can support you!
RH: To stay strong and persevere. It is paramount to focus on your strengths and identify your target audience – only then can you enhance the delivery of your products. We as an industry have done incredibly well to weather the last few months, and key to that has been our ability to adapt and evolve. It's agility and prudence that have keep the sector going. 
We must ensure we approach marketing and promotions responsibly, and always remember that our products are there to entertain players. During unprecedented times such as these, it's all about engagement and retention.