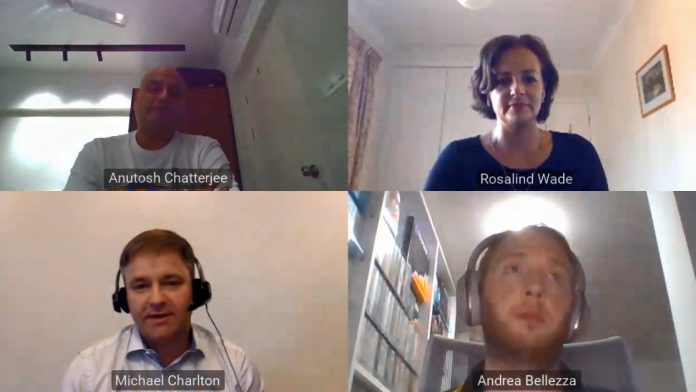 Anutosh Chatterjee, an igaming and betting consultant, believes that 'sooner or later' India will have a regulated market. 
Speaking on the 'Asia – Adapting to the Future' panel Chatterjee clarified that within the next five years to a decade, India could witness an introduction of regulated markets with the gaming market popularity being highlighted recently during the countries COVID lockdown. 
He said: "When I mean sooner or later, it can be five years or a decade but it will be like what happened in the 1980's in the UK. I'm pretty sure that the COVID situation has really ensured the eyeballs of the politicians because they suddenly realised that people sitting at home are doing some research. 
"There are three categories of content that was consumed by more than 90 per cent who were hooked on their mobile phones with 4G. Number one was entertainment, number two was adult and number three was gaming and it was a big news item in India.
"I can tell you that nothing is going to happen in half a decade or so and I am assuming by 2035/2040 is the timeline when there should be some regulation in India, until that time I still think it will be grey and the market will keep on growing and growing."
On the panel, Chatterjee was joined by Andrea Bellezza, VP of EU & Asia Pacific markets at Kafe Rocks and Michael Charlton, Asia Pacific director at GVC Group. The discussion was moderated by Rosalind Wade, co-founder at Asia Gaming Brief.
Charlton argued that it would be 'very easy' to be pessimistic in regards to the whole of Asia and its regulated markets, stating various different avenues could be entered into if they thought 'outside the box'.
He commented: "If you're focused entirely on regulated markets then free-to-play, free products and new games, there are ways to enter the market.
"You can enter the Indian market through rummy, through fantasy and poker. You might not be able to target customers like in Europe but it doesn't mean the market is not there. You can get government supply contracts and these can all be Trojan horses for potentially finding a way into a future regulated market. 
"When you look at next year you're going to have the European Championships, the Ryder Cup and the Olympics and these are all great new market customer acquisition tools and they are all hugely popular. 
"If you are looking for ways to dip your toe into the market then maybe the free-to-play stuff, just to see if there is a customer database out there then there are options which don't involve too many lawyers."
Though the panel was heavily focused on India, there was a debate regarding other Asian Pacific regions with Bellezza highlighting the concerns in Japan. 
On the situation in the country, Bellezza noted: "At the moment [the Japanese market] is not really regulated. There is concern from the public, the people who are interested in playing and from the operators as well in what to do and what not to do. 
"You can see that people are concerned about the legality of it, with a look into searches on Google. They want to know if they will get in trouble or not playing and at the moment I would not say at the moment, because it is a grey market, they are not going to get in trouble playing or winning but it is still a bit tricky. 
"When we talk about opportunity, casinos are obviously one of the main things. I think the value of players in Japan is amazing. Yet we also see a lot of interest in sports, especially the more Japanese sports like horse racing. 
"Poker has also been going up quite well, we have seen major interest coming in for poker since the COVID situation."
SBC Summit Barcelona – Digital is a FREE to attend virtual conference and exhibition running from 8-11 September. To register for your free ticket or find out more please visit – https://sbcevents.com/sbc-summit-barcelona-digital/