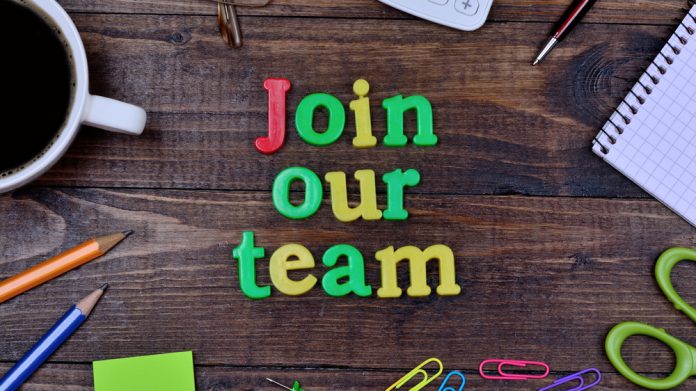 With plenty of movers and shakers around the industry, allow CasinoBeats to give you the rundown on a number of recent manoeuvres.
Coingaming Group
Coingaming Group has shaken up its group structure as the operator aims to usher in a new chapter by appointing a new CEO and COO.
Firstly, this will see Tim Heath, group co-founder and CEO, expand his remit to grow the firm's outreach through its venture capital arm, Yolo Investments.
Maarja Pärt, formerly COO, is to occupy the role of CEO, which is to become more focused upon the Sportsbet.io, Bitcasino.io and Slots.io brands. Stepping into the role of COO will be the former head of VIP and customer support, Anita Brinke.
Heath commented: "This is one of the proudest moments of Coingaming for me. As we get to see how much the group has grown, as part of our next growth chapter we will be actively focusing on building and expanding the investment arm to further bolster the group's global remit.
"We are very excited to extend our focus into banking and disruptive crypto opportunities, alongside our existing gaming and fintech assets; the future looks very exciting. One immediate benefit of these changes is that we'll be able to work with our the Sportsbet.io and Bitcasino.io brands, spearheaded by our newly appointed CEO, as investments alongside the other 44 the group has made to date."
888 Holdings
Online gaming entertainment and solutions providers 888 Holdings has named Yariv Dafna as the group's new CFO, following a prior announcement that current incumbent Aviad Kobrine is stepping down after more 15 years in the role.
Dafna will join the group on 1 November 2020 and be appointed to the board the same day, with Aviad will step down on the same date.
"I am delighted to welcome Yariv Dafna as 888's new chief financial officer. Yariv's experience and drive made him the standout candidate for the role, and we are very pleased he has decided to join the group at such an important time in 888's continued growth and development," noted Brian Mattingley, chairman of 888.
"On behalf of everyone at 888, I would like to reiterate my gratitude to Aviad for his significant contribution and achievements over the last 15 years with the group and we wish him every success for the future."
Vigtory
Scott Butera has been appointed as co-CEO of US sportsbook Vigtory, joining forces with the company's current CEO Sam Rattner. He has also been given a role on the firm's board of directors.
Butera, who brings 30 years of executive management and operational expertise across casino operations, sports betting and igaming, will lead strategy and corporate growth for the emerging sports betting and interactive gaming company which officially launches later this year.
"I am incredibly excited to be joining Vigtory. While US sports betting and interactive gaming is off to a tremendous start, there are countless opportunities in underserved sectors," said Butera.
"Sam and I share a common vision to create a state-of-the-art customer experience, bringing unique sports betting products and a level of sophistication to a market that's ripe for disruption."
1X2 Network
Game developer and content aggregator 1X2 Network has bolstered its senior team with the appointment of Jack Brown as sales director as the business continues to grow its client base.
Brown, who joins from game aggregator iForium where he held the role of head of commercial, will be responsible for generating leads and securing new operator partner contracts for 1X2 Network's Iron Dog Studio and 1X2gaming brands.
Kevin Reid, CCO at 1X2 Network, said: "We are delighted to welcome Jack to the team and for 1X2 Network to be able to leverage his natural talent for sales and deal making, as well as his incredible network of operator contacts.
"Momentum is very much behind 1X2 Network right now and we have some incredible games, concepts and features in the pipeline. This, combined with Jack's skills and contacts, will allow us to connect with new operators and provide them with our popular slots and table games."