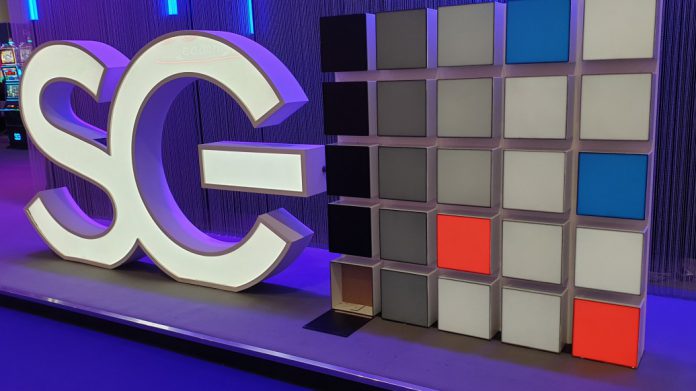 Scientific Games has announced that a number of long-term institutional investors, including investment trust Caledonia, have reached an agreement to acquire a 34.9 per cent stake in the firm from MacAndrews & Forbes Incorporated.
Coming in at a price of $28 per share, the transaction will also see a number of governance changes implemented, including a refreshment of its board of directors and termination of the stockholders agreement with MacAndrews and Forbes.
Barry Cottle, president and CEO of Scientific Games, explained: "Scientific Games is well-positioned for future success given our industry leading portfolio of products and technologies, loyal customer base and talented leadership team.
"We are pleased to have the support of our refreshed Board and new investor base as we continue to execute on our strategy to drive meaningful long-term growth and shareholder value creation."
Former Aristocrat CEO Jamie Odell, along with former Aristocrat CFO Toni Korsanos, will join the Scientific Games Board as executive chair and executive vice chair, respectively. They will be joined on the board by an additional independent non-executive director. 
Ronald Perelman, current executive chairman of the Scientific Games board and MacAndrews & Forbes chairman and CEO, as well as Barry Schwartz and Frances Townsend, the two other MacAndrews & Forbes representatives, will resign from the board.
Odell commented: "I am excited to become the executive chair of Scientific Games and work alongside the company's world-class leadership team at such an important time for both the company and the broader gaming industry. The company possesses a market leading portfolio of products and a differentiated position in the emerging digital gaming and sports betting industries.
"Scientific Games will have the support of a highly credentialed and experienced investor base, including Caledonia, as we implement transformative initiatives to optimise the asset portfolio and unlock the full potential of the company's best-in-class collection of products and technologies.
"We will be highly focused on rapidly de-leveraging the balance sheet and creating a flexible, agile company that is poised to capitalise on evolving industry and macroeconomic trends to deliver outsized returns to investors."
The transaction between the investing parties and MacAndrews & Forbes is expected to be executed in multiple tranches after which no investor is expected to beneficially own more than 9.9 per cent of the outstanding shares of Scientific Games. 
The first tranche sale is expected to be completed immediately and the transaction is anticipated to be fully finalised over the next several weeks. The changes to the Scientific Games board become effective upon the first tranche sale.