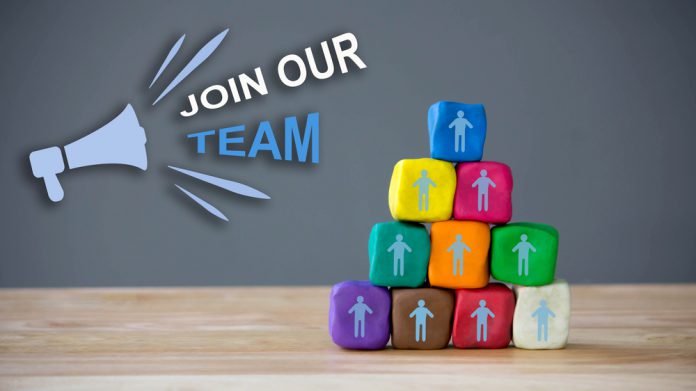 With plenty of movers and shakers around the industry, allow CasinoBeats to give you the rundown on a number of recent manoeuvres.
YGAM
The Young Gamers and Gamblers Education Trust has announced the appointment of four student employees to continue its ongoing university engagement programme.
The charity employs students in living wage part-time jobs to deliver awareness campaigns to their contemporaries at university about the risks associated with gaming and gambling.
The new salaried positions are student design manager, student user experience manager, student research manager, and student journalism manager.
These roles will focus their activities on campaigns targeting universities during the coming year, this includes the launch of the new Student Hub website.
Pete Woodward, YGAM's head of delivery for university and student engagement, stated: "It's incredibly important for the team at YGAM to have students working with us. They understand the current context of life in higher-education and our organisation reaps the benefits every day of producing resources for students, by students."
DraftKings
DraftKings has confirmed the appointment of Jocelyn Moore and Valerie Mosley to the company's board of directors effective immediately.
The pair will fill two newly created on the board, which will now consists of 15 members, and follows the group's recent announcement that Michael Jordan will serve as a special advisor.
"I am very much looking forward to working closely with both Valerie and Jocelyn as we continue to grow DraftKings," said Jason Robins, DraftKings co-founder, CEO and chairman of the board. "They each bring a unique skill set that will complement those of our existing members while simultaneously bringing new perspectives and ideas to the table."
Tropicana Atlantic City
Caesars Entertainment has unveiled Jacqueline Grace as senior vice president and general manager for Tropicana Atlantic City, one of four resorts the company owns and operates in the local gaming market.
The appointment is pending regulatory approval, and will see Grace bring more than 20 years of experience within the financial and gaming industries to the Atlantic City market, most recently having served as vice president and assistant general manager at Caesars' Horseshoe Baltimore property.
"I started my gaming career in Atlantic City and I'm thrilled to return and join one of the top destinations in the market," commented Grace. "This is an exciting time for our company, and I'm looking forward to working with the team to further position Tropicana for continued growth and success.
"As I watched our company evolve into the new Caesars Entertainment, I was impressed by the Carano family's mantra of 'family-style service' and their commitment to establishing a workplace culture that emphasises engagement, while empowering team members to deliver exceptional service to our customers. I look forward to continuing this leadership style at Tropicana and I'm excited to work with the exceptional team there.
Soft2Bet
Casino and sportsbook platform provider Soft2Bet has hired Max Portelli as its new chief financial officer, bringing years of experience in accounting and auditing roles.
Portelli began his career with KPMG Malta before becoming the financial reporting accountant for the airline of the Maltese islands. Prior to joining Soft2bet, he spent more than five years working as CFO for payment services provider Entercash.
Boris Chaikin, Soft2Bet CEO, commented:"We are thrilled to name Max Portelli as our new Chief Financial Officer, and have no doubt that he will be a fantastic asset for our company going forward.
"Max's extensive experience and skills speak for themselves, and on behalf of the entire team I'd like to welcome him warmly into the Soft2Bet family."
Champion Sports
Champions Sports has named Simon Noble as head of sportsbook product, bringing a wealth of knowledge built up during a 20-year career in roles at Pinnacle Sports, Intertops, Full Tilt Poker and The Workshop
In the role, Noble will be responsible for defining, articulating and executing the product vision to deliver "best in class solutions" with the aim of increasing market share and driving growth.
Mark Robson, CEO of Champions Sports, said: "I am thrilled to welcome Simon to the team and for Champions Sports to leverage his incredible skills and unique understanding of the industry.
"These are challenging and uncertain times for sports betting operators and Simon's experience will prove vital in helping our partners adapt and capitalise."