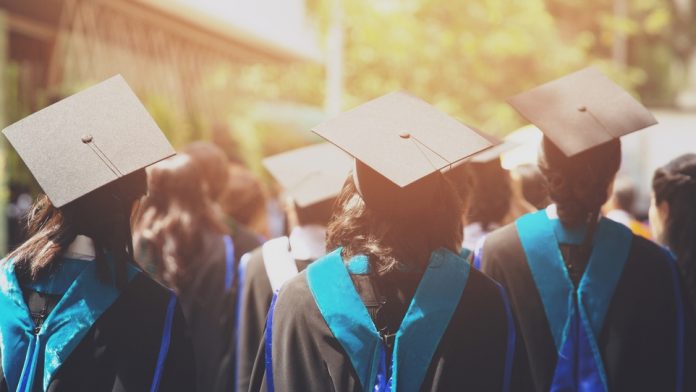 The National Union of Students has endorsed the new 'Student Hub' resource launched by the Young Gamers and Gamblers Education Trust.
Backing the website, the NUS has stated that Student Hub will act as a 'vital' support tool for students at risk, or suffering from problem gambling during their time at university.
The resource, which was 'developed by students for students', will help prevent students from experiencing gambling-related harm by providing them with information and support.
The website will feature interactive elements along with lived-experience case studies to further highlight the real issues of gambling and gaming harms on university campuses. The Student Hub will sit alongside other tools such as Gamstop and Safer Gambling Week which takes place in November.
A spokesperson for the NUS commented: "From previous research conducted by NUS, we know that tens of thousands of students each year are using their loans to gamble in a bid to top up their funds, with many ending up in debt as much as £5,000 or more. With the Covid-19 crisis, even more students are and will be struggling financially.
"Charities such as YGAM and their new Student Hub website are vital for students. It is crucial to provide advice on how to make the most of university life while avoiding the risks."
A study commissioned by YGAM, and undertaken by Red Brick Research, has found that 264,000 students are at some risk of gambling-related harm. The research has also indicated that approximately 88,000 students across the UK may already be categorised as problem gamblers.
The charity has emphasised that there is concern that this year poses a particular risk for students, indicating that the COVID-19 pandemic may be associated with higher levels of stress, depression, and feelings of isolation within the 18-24 age group.
In response to the data, YGAM has warned that the 'drastic change' to students' life as a result may increase the risk of students experiencing gaming and gambling-related harm during their studies.
Pete Woodward, Head of Delivery for University and Student Engagement at YGAM, explained: "Student life has changed dramatically this year due to Covid-19, and this could have a detrimental impact on student wellbeing and increase the risks associated with gaming and gambling at university.
"Our Student Hub is the first of its kind; supporting students to enjoy a university experience free from gaming and gambling-related harm. We will use this online portal to gather insights and share findings with our partners at other universities and students' unions."
To support the Student Hub initiative and other university projects, YGAM has appointed a number of students in part-time positions to drive their programme and to ensure the voice of students is consistently used in their work.
In addition, the charity will also train staff across 25 universities in the UK, which will enable 'an unprecedented number of young people to benefit from the additional safeguarding this will allow'.
Karen Rowlingson, Professor of Social Policy at the University of Birmingham added: "Students are under huge pressures, more so than ever this year. Gambling and gaming problems can sometimes be a consequence of those pressures and sometimes a further cause.
"YGAM's new student hub provides an incredibly important resource to help students avoid the risks of gaming and gambling-related harm at this time."
Mike Wojcik, CEO, chair of Queen Mary University of London Students' Union and Chair of Trustees for YGAM, concluded: "YGAM has developed an accessible, interactive resource with excellent content. It's a superb digital platform which delivers what the charity was set up to do: inform, educate and safeguard young and potentially vulnerable young people."