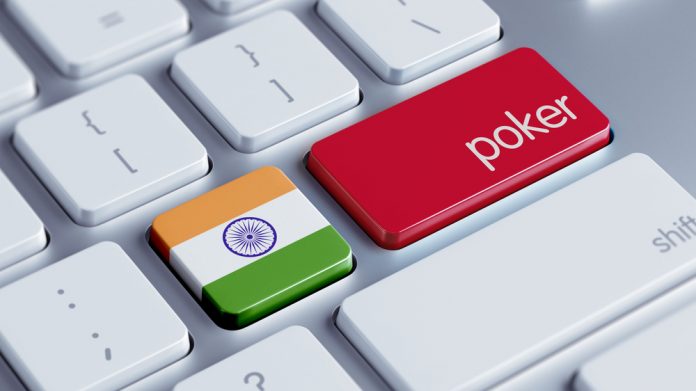 Dinesh Karthik has linked-up with i3 Interactive for the ongoing Blitz Premier League, the brainchild of Indian poker brand Blitzpoker which the firm is in the midst of acquiring interests in.
Formerly known as FTR Poker before a recent acquisition and re-branding, Blitzpoker, known as the official poker room of Dan Bilzerian, aims to blend the love for poker with cricket to build excitement among Indian fans.
Initially commencing on September 21, 2020, BPL is a 45-day event which will boast a series of giveaways and daily tournaments as the group aims to welcome new players from across the country.
Commenting on the partnership with Karthik, Bilzerian explained: "It is absolutely thrilling to have a cricketer of Dinesh Karthik's calibre join our ranks for this upcoming tournament. I would like to welcome him to the party and we are quite excited about this collaboration. 
"I would also like to wish him the best for all his upcoming matches as he leads his team. Mr Karthik personifies the hard work and dedication needed to master the game of poker. 
"Blitz Premier League is our way of celebrating India's passion for cricket while also celebrating the game of skill, i.e. poker. We look forward to, once again, witnessing the passion and love for the game of poker that we've come to expect from the Indian poker community."
Indian Wicketkeeper-batsman Karthik is captain of the Kolkata Knight Riders in the current Indian Premier League, which got underway this month in a rearranged competition taking place in Dubai, Abu Dhabi and Sharjah.
"Like cricket, poker requires a particular set of skills. These skills require a lot of dedication, hard work and practice to master," Karthik commented. 
"Blitz Premier League is a unique online poker tournament which will definitely excite the poker fans. My partnership with Blitzpoker is my way of extending my support towards the game, and my respect for the players."
Earlier this year i3 Interactive detailed a business combination agreement with "an arm's length, private British Columbia corporation" which "owns an active Indian poker brand".
Highlighting the intention to rename to the aforementioned brand title, the deal was said to see the resulting subsidiary, a wholly owned entity under the name 'i3 India Holdings Corp,' gain an indirect, 65 per cent controlling interest.