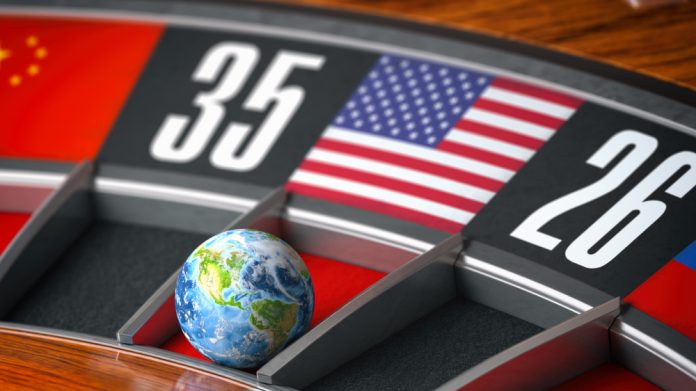 The American Gaming Association has revealed that August marked the fourth straight month of gaming's recovery, with nationwide revenue up 5.6 percent from July.
The figures released in its August Commercial Gaming Revenue Tracker report, which highlights the ongoing health status of the US gaming sector, also highlighted a stronger appetite for sporting wagers, with a busy sporting calendar leading Americans to legally bet $2.1bn during the month, the highest monthly handle in US sports betting history.
Furthermore, the report highlighted that igaming's year-on-year GGR increased by 224.2 percent to $145.3m, yet slot and table games saw a decline of 21.7 per cent and 29 per cent respectively.
Throughout August, several states saw more money wagered on sports than in any previous month, including Pennsylvania, Indiana, West Virginia, and New Jersey. The Garden State's sportsbooks accepted $668m in bets in August, the largest monthly handle ever recorded in any state. 
Yet, the AGA warned that the path to a full recovery remains long with August's revenue down 19.8 per cent year-on-year.
The report also showed that national sports betting revenue rose to 31.5 per cent in the first seven months of 2020, compared to the same period last year (2019: 24.1 per cent).
August also saw the reopening of eight commercial casinos, including three in Detroit, MI, four in Miami-Dade County, FL, and one casino on the Las Vegas Strip. Yet, four casinos in Lake Charles, LA closed their doors again on August 25 due to preparations for Hurricane Laura, leaving 46 commercial casinos still shut at the end of the month. 
Nine states showed signs of continued recovery in August, with reduced year-on-year revenue declines compared to July. Eight states reported gaming revenue approaching last year's level, despite continuing to operate with limited capacity, game availability, and non-gaming amenities.
Mississippi, Ohio, and Pennsylvania saw year-over-year gaming revenue gains for a second consecutive month, while South Dakota has now seen revenue grow in each of the past three months. Ohio casinos set an all-time record for August with $172.1m in gaming revenue.