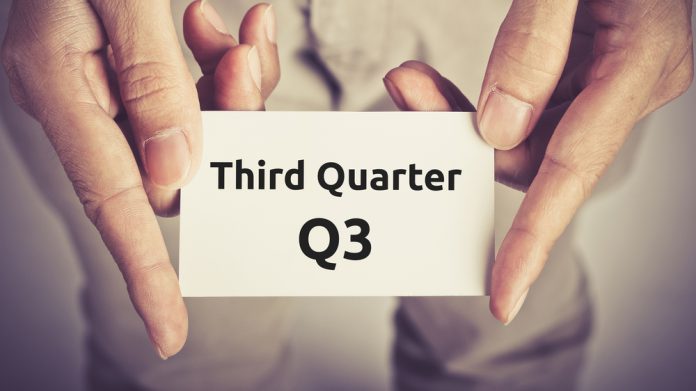 Portuguese online casino and sports betting operator Bet.pt has been purchased by GVC Holdings, as the group documents "another strong period" in its Q3 trading update.
Lauded as "one of the leading online gambling operators in Portugal," GVC says that the acquisition is consistent with the group's ongoing new market expansion, targeting those that are either regulated or regulating in order to support our international growth ambitions.
The group anticipates that the Portuguese sports betting and gaming market, which it asserts is "growing rapidly," is expected to more than double to around €450m by 2023.
Updating on its quarterly performance, group net gaming revenue increased 12 per cent during the period, with online delivering its nineteenth consecutive quarter of double-digit online growth with a 26 per cent rise.
Reflecting "the strength and diversity" of the business, online gaming trends remain ahead of pre-COVID-19 levels with the group's Australian performance continuing to increase with NGR of +64 per cent.
Shay Segev, GVC's CEO, commented: "This has been another strong period for GVC. We have delivered our nineteenth consecutive quarter of double-digit online growth, along with market share gains in all our major territories. 
"The momentum that we are seeing across the group is a clear testament to the resilience of our highly diversified business model, the attractiveness of our brands and products, the power of our proprietary technology platform, and the hard work and dedication of our teams around the world."
In the US, where the firm anticipates sports betting and igaming will be worth approximately $20.3bn by 2025, GVC's BetMGM joint venture with MGM Resorts International is now live in eight states with a further three expected to launch before the end of the year.
Earlier in the year BetMGM launched online sports betting in Indiana, Colorado and West Virginia, and added igaming in West Virginia during this quarter. Its combined market share in these three markets is tracking in line with company expectations of 15 per cent to 20 per cent.
In New Jersey, BetMGM is said to be steadily making progress and has gained a market share of approximately 22 per cent in online casino during August
Across both aforementioned verticals GVC approximates the BetMGM market share across operational markets to be at 17 per cent, with the business, "tracking ahead of expectations," expected to deliver net revenues of approximately $150m to $160m for the current financial year. As a result, GVC expects that its share of the loss for the joint venture to be approximately £60m this financial year.
"GVC is primed for further growth. In the US, BetMGM continues to go from strength to strength as we roll out into new states, integrate further with our partners' customer propositions and deliver innovative products and features.
"With a market share of approximately 17 per cent across our live markets, we are making great progress towards being the leading operator in the US," added Segev.
Furthermore, due to its "encouraging performance" during the year to date, GVC has raised its EBITDA expectation for the current year by £50m to in the range of £770m to £790m, subject to there being no further material disruptions. 
Segev added: "While the risk of further restrictions as a result of COVID-19 mean that we remain cautious on the short-term outlook, in the longer term we are confident of being able to continue delivering sustainable growth for all our stakeholders."