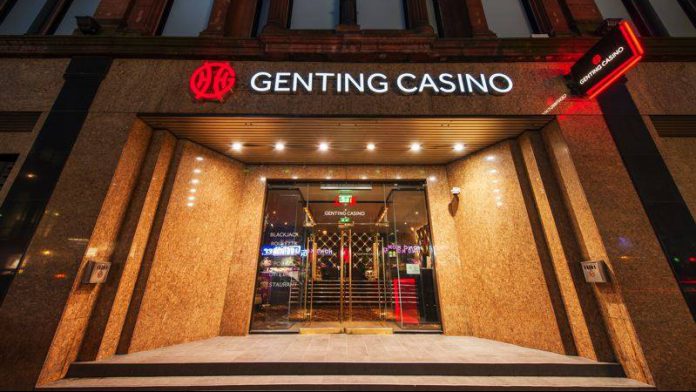 The Betting and Gaming Council has issued a further plea to the government, after Chancellor Rishi Sunak issued a statement documenting a UK wide support plan for employees affected by business closures during the coming months.
The scheme will see those who work for firms required to close by law receive two thirds of their wages paid by government, with the initiative set to begin from the start of November and run for a six month period.
Grants will be paid up to a maximum of £2,100 per month, and will only apply to businesses told to close as opposed to those that choose to shut because of the wider impacts of the health pandemic. It is said that the support scheme will be reviewed in January.
"Throughout the crisis the driving force of our economic policy has not changed," Sunak said. "I have always said that we will do whatever is necessary to protect jobs and livelihoods as the situation evolves.
"The expansion of the Job Support Scheme will provide a safety net for businesses across the UK who are required to temporarily close their doors, giving them the right support at the right time."
Responding to the announcement a spokesperson for the BGC said: "The prospect of casinos in England having to close their doors remains one that is entirely avoidable if the Government is willing to be guided by the data, particularly now that they have made it clear they are happy to stop selling alcohol if that is the key criteria for remaining open.
"Casinos want to return as quickly as possible to a situation where they are generating revenues for the Treasury rather than relying on their financial support. But in the event of further closures, they will inevitably be taking advantage of the Chancellor's latest announcement, which will provide some comfort to thousands of staff who remain fearful for their jobs.
"However, we would again call on ministers to think very carefully in the days ahead about the damaging impact of needlessly including these venues – which were declared COVID-secure by Public Health England – in further lockdowns."
Andy Burnham, mayor of Greater Manchester, Jamie Driscoll, mayor of North Tyne, Dan Jarvis, mayor of Sheffield City Region, and Steve Rotheram, mayor of the Liverpool City region, welcomed the announcement but warned that it may not go far enough: "We are pleased that the government has listened and recognised that any new system of restrictions must come with a substantial package of financial support.
"What has been announced by the Chancellor today is a start but, on first look, it would not appear to have gone far enough to prevent genuine hardship, job losses and business failure this winter.
"Mayors and Leaders from across the north will be meeting tomorrow to discuss it in more detail and we will make a further statement then."