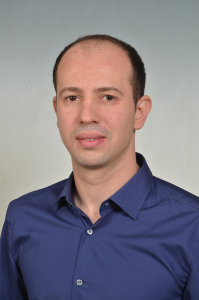 A great game is a great game regardless of where you play, suggests Toni Karapetrov, head of corporate communications at Habanero, however acknowledgement is made that regionally tailored content can prove most effective on occasion.
As a second wave of COVID either hits or threatens many regions on a global scale, Karapetrov takes the hot seat to look into European and LatAm differences and plans for the coming months, as well as the sportsbook and casino cross-sell.
CasinoBeats: As one of Habanero's heads of global operations, your presence across LatAm and Europe has gone from strength to strength since 2016 – can you give us a quick snapshot of that journey?
Toni Karapetrov: It's been quite a ride, but safe to say we've come a long way in four years. We started by establishing a commercial presence across regulated jurisdictions in Europe, debuting in Italy, the continent's second largest online market.  
Fast forward to today, our games are now live in 14 European countries. For the near future, our sights are firmly set on launching in Spain, following on from our recent certification in the Scandinavian territories. 
Habanero's progress has been equally impressive in our original launch pad of Italy, where we are now among the country's most popular providers. This year, we're proud to have signed in the territory with prominent operators such as Sisal, Lottomatica and Bet365, and have continued to go above and beyond for long-term partners Eurobet and SKS365.  
"…the best games perform well everywhere"
More recently, we have also expanded into a range of key Latin American markets, and our growth there has been nothing short of fantastic. With a succession of high-profile partnerships with continental leaders such as Salsa Technology, Codere and Rush Street Interactive, we've got plenty more in the pipeline! 
CB: Habanero is now live in both European and Latin American markets. Can you tell us what, if any, is the difference between your slot offering in the two regions? 
TK: In general, we have found that a great game is a great game regardless of where you play it. Although its visual themes are specific to Italy, taking players on an immersive train journey through some of the country's best-known regions, Scopa continues to attract players in regulated markets throughout the globe. Games such as Egyptian Dreams Deluxe and Hot Hot Fruit have also enjoyed international success, with a strong performance in the LatAm markets that matches the titles' global popularity. 
Nevertheless, we have also seen occasions when regionally tailored content is most effective. Our Mexican-themed release, 5 Mariachis, unsurprisingly appeals to players based in Latin America, as do some of our Asian-themed games because of the cultural links that exist between the two continents. 
CB: In terms of top performers, what slots have resonated with particular markets and why do you think that is the case?
TK: Firstly, the best games perform well everywhere, and the quality of Habanero's content means that there isn't a regulated market on the planet where our titles would not prove popular.  
"Having said that, certain games do perform especially well in particular markets"
Having said that, certain games do perform especially well in particular markets. The launch of Scopa made us one of the first suppliers to provide bespoke content tailored to an Italian audience. Given that it was inspired by the country's most popular card game of the same name, it's unsurprising that the title has developed a cult following in the Italian market. 
Interestingly however on the subject of Italy, our other top performers over there include our high-octane Wild Trucks, and Jump, which is our first ever fruit slot, and bursting with retro-themed symbols and a synthesiser soundtrack straight out of the 1980s. What makes them resonate in Italy is potentially up for debate, but we have our own in-house approach that is certainly paying off! 
CB: What have you got in store for the coming months, both in terms of new products and expansion plans? What should gaming developers be focusing on right now?
TK: We're gearing up for a busy period, with an exciting string of key hires, market entries and product launches in the pipeline. Our talented customer service team will continue to expand, with a growing group of dedicated staff available to support clients based in Europe. 
As for geographic expansion, we are excited to go live in Spain, a crucial jurisdiction which has parallels with the Italian market, where we have enjoyed huge success. We also plan on updating our cutting-edge suite of back office management and marketing tools with new enhancements, as well as continuing to roll out fresh and immersive gaming titles across Europe, LatAm and beyond. 
"Contrary to popular belief, players actually bet less frequently during periods of economic hardship"
CB: With a second wave of coronavirus now approaching, how do you assess the impact of the first wave, both on Habanero's operations and the slot industry as a whole? 
TK: Like the rest of the global economy, our industry has experienced something of a downturn as a result of the pandemic. The impact has been particularly acute for the land-based and retail sectors because lockdown measures have forced the closure of certain casinos and betting shops, as well as discouraging customers from leaving the house. 
Contrary to popular belief, players actually bet less frequently during periods of economic hardship, so I expect that the online sector will feel the effects in due course. Having said that, online customer numbers have been stable since the outbreak, so the coming months are likely to be all about using premium quality content to keep your existing players engaged. 
CB: Finally, the brief pause on live fixtures that took place this spring stimulated widespread discussion on the cross-sell between sportsbook and casino. How do you see it? 
TK: Put simply, the widely touted migration of sports bettors to the casino market never materialised in reality. In spite of all the hype, especially during the pause on live fixtures, it remains the case that sportsbook customers looking for alternative forms of engagement rarely try to find it in RNG gaming. 
Although virtuals and skill games may have seen a spike in activity, slot titles, unsurprisingly didn't go through the roof. Casino content providers would therefore be well advised to concentrate on the customers who have a track-record of actually playing their games, rather than sports bettors who in general are inherently averse to RNG titles. After all, energy is far better placed in looking after your fans!