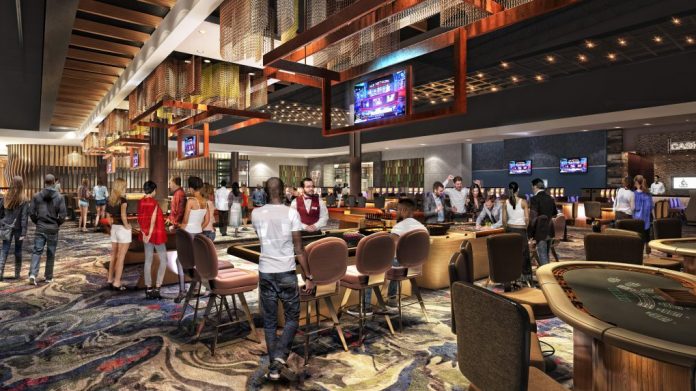 The Quapaw Nation's $350m Saracen Casino Resort is hosting its grand opening today (Tuesday 20 October), promising a Native American venue that delivers "first-class amenities and first-class personalised service".
The grand opening of the Pine Bluff, Jefferson County, Arkansas, located resort follows last week's soft launch, which saw state and community leaders granted a sneak peak of the facility. 
As reported by local media outlets, and according to Arkansas state law, revenue generated at Saracen Casino Resort will taxed 13 per cent on the first $150m in net gaming revenue and at 20 per cent when exceeding that figure.
In terms of allocation, 55 per cent will go to the state and the Arkansas Racing Commission, with the city of Pine Bluff and Jefferson Country gaining 19.5 per cent and eight per cent respectively.
Saracen Casino Resort, which also has a neighbouring sister facility, will house 2,000 slot machines, with an additional 300 featured across the street at Saracen Casino Annex.
Furthermore, the venue, which has been under construction for approximately 14 months, also boasts 30 table games, poker, a sportsbook, a variety of tournaments, big ticket giveaways, seven restaurants, live entertainment, a special event outdoor venue, 15,000 square feet of event facilities for indoor concerts, special events and banquets, and a 300-room hotel tower.
Issuing a media statement documenting the grand opening plans, Quapaw leadership noted pride at the economic development that the venue brings to the area: "This region was once home to the Quapaw Nation. Our presence here is a homecoming, so it's important to us that the city of Pine Bluff and Jefferson County thrive. 
"This begins with investing in the individuals who live here. Gainful employment benefits the employee, but it also transforms that individual's household and allows him or her to invest in local businesses and grow the local economy."