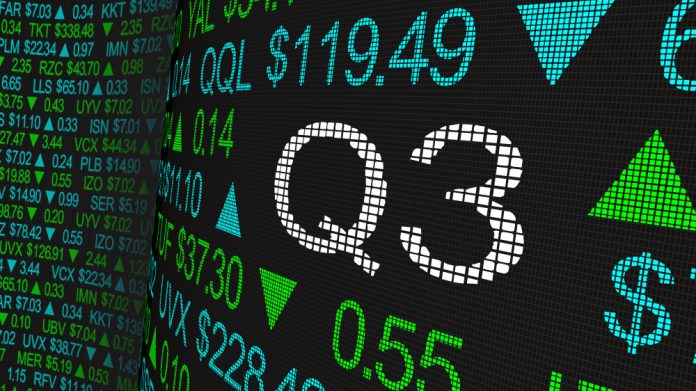 Newly rebranded live casino specialists Evolution has praised another strong quarter, as the firm lauds geographical expansion ahead of potential completion of its NetEnt transaction.
The offer, which is contingent on all necessary approvals from relevant authorities, saw its acceptance period extended recently to November 20, 2020, due to an ongoing investigation by the UK Competition and Markets Authority into whether the proposed acquisition would lessen the competition in the region's igaming market.
"During the fourth quarter we look forward to closing the deal with NetEnt. We see a fantastic potential in combining the two companies and continuing to deliver the best playing experiences for players across the globe," noted Martin Carlesund, CEO of Evolution.
The update comes in the firm's latest financial report, which saw third quarter revenue increase 48 per cent to €140m (2019: €98.7m) as the firm slowly gets back to pre-COVID levels in table numbers. The rise primarily derives from increased commission from existing customers and, to a certain extent, from new customers. 
Profit for the quarter came in at €79.38m, representing a 100 per cent increase from €39.77m, as EBITDA also surged 87 per cent from €48.47m to €90.72m.
On a year-to-date basis, for the January – September reporting period, revenue again saw a 48 per cent rise to €383.47m (2019: €259.75m), profit for the period grew 98 per cent to €204.02m (2019: €102.88m), and EBITDA finished up at €235.99m, an 86 per cent jump from €127.11m.
"I'm happy to report strong results for the quarter," commented Carlesund. "Revenue amounted to €140m, an increase of 48 per cent compared with the third quarter of 2019. EBITDA amounted to €91m with a margin of 64.8 per cent. 
"The past quarter has also been a period of exceptionally high activity operationally within Evolution and after the end of the quarter we are live with our first tables in both Pennsylvania, USA and Kaunas, Lithuania. We are still dealing with the limitations imposed by COVID but we are slowly coming back towards pre-COVID levels in number of tables." 
The group also lauded ongoing efforts in the German market, with plans set to see licences for online casino, including live casino and slots, be issued from July 2021.
Despite expecting a negative effect on revenue during the current transition period being undertaken, Germany, which makes up between five per cent and 10 per cent of group revenue, is expected to have a long-term positive effect on Evolution.
Ongoing efforts in the US also drew particular praise, with several new customer signed and live status attained in Pennsylvania, as the company assures that it is well positioned to achieve success with its "long-term project with very high potential".
"As I said in the beginning of this report we have a hectic Q3 behind us and now we look forward to an even more hectic Q4. We will continue to work relentlessly on all fronts to continue to be better every single day," added Carlesund.