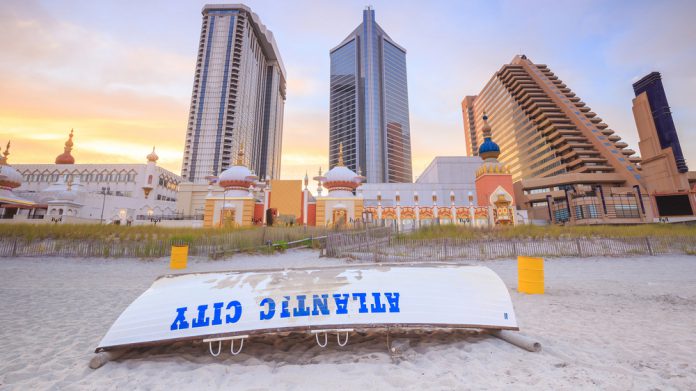 Steve Callender, president of the Casino Association of New Jersey, has promised that patrons can still expect a first-class experience, as a new slate of COVID-19 restrictions come into force in the Garden State.
This follows an announcement by New Jersey Governor Phil Murphy, which sees all restaurants, bars, clubs and lounges that serve food and drink ordered to halt service between the hours of 10pm-5am. Outdoor dining, as well as takeout and delivery services, may continue past 10pm. 
The time restriction for indoor dining also includes casinos, however, their gaming operations may continue around the clock. A 25 per cent capacity limit will still be in effect, with tables also permitted to be placed closer than six feet apart, but only if separated by barriers.
Furthermore, all interstate youth sports games, up to and including high school level, will be temporarily prohibited. This ban does not apply to college sports.
Murphy explained: "To be clear, the last thing I want to do, or any of us want to do is to shut our economy back down and thankfully, we are not at that point. Looking at the data, we are taking surgical steps that we hope will help mitigate the current increasing rate of spread. 
"No one up here wants to take the type of broad and all-encompassing actions like those we had to take in March; we are acting with more precision-based actions based on what we're seeing on the ground. However, with these actions, we need to change our mindsets. 
"We have to shake off the pandemic fatigue that I know we all feel. I feel it, by the way, as well. And we have to get back into the mindset that saw us crush the curve in the spring."
Reacting to the news, Calendar noted: "The Casino Association of New Jersey understands the administration's concerns, and that is why the industry has taken extraordinary measures to safely welcome back thousands of hardworking employees and valued guests, while also helping to minimise the exposure of Atlantic City casino property guests, our employees, and our local community to the COVID-19 virus.
"We will continue to work to give our guests the exciting experience they have come to expect from our first-class properties."
The extra restrictions come as New Jersey recorded 9,524 additional cases forms Thursday 5 November to Monday 9 November, bringing the state's cumulative total to 256,653.
"As we see a rise in cases across New Jersey, we are focused on the health and safety of our employees, guests and fellow residents and will continue to work with AtlantiCare, our regional healthcare provider, as well as local and state officials, to refine and update our protocols as local and state mandates evolve," Calendar added.
"We remain dedicated to complying with, or exceeding, local or state-imposed mandates, restrictions and occupancy limits to try to maintain a healthy environment."