As gaming companies sought new ways to diversify their offerings during the coronavirus pandemic, there was somewhat of a renaissance for online poker.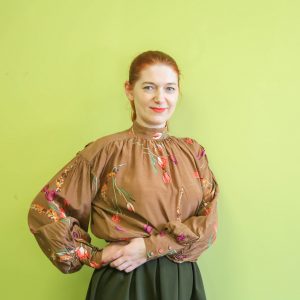 But with online casinos now competing in a more competitive era for entertainment, in which potential players are drawn to the likes of Netflix, it is key that game developers are creating engaging products that meet the needs of both recreational and more serious players. 
Writing for CasinoBeats, Ekaterina Giganova, chief marketing officer of EvenBet Gaming – an online poker software developer and vendor – shares her view on the current development trends within the vertical and why there is a growing demand for new poker products.
It's been a long time since online poker has been simple and straightforward. During the boom of the noughties, players could choose from the classic games like Hold'em and Omaha, with very little else – and this was enough. But now, new poker types and formats are popping up so fast that even for professionals, it's hard to keep track of them all.
These new formats are, more often than not, unnecessary; in the online market, very few of them succeed. But why? And why are developers and operators struggling so much to create new online poker games if they don't generate significant revenues?
Traditional poker and its audience
Quite often, the traditional games are often the most popular – and this has certainly been the case for Texas Hold'em which has been the most popular, and successful, format for online poker for more than 20 years, having generated 80-90 per cent of poker revenue for operators. 
Following some way behind, Omaha is the second most popular format.  All of the most demanded tournaments are based on the No-Limit Hold'em game. So why should we even try developing any other format?
Firstly, because the classic poker formats audience is becoming old and easily becomes tired of playing. Data from PokerStars has shown that 60 per cent of its revenue is generated from the players who have registered before 2010. Realistically, how much longer are they going to continue playing the same type of games? And the new generation of poker fans – will they be as interested in Hold'em?
Secondly, the formats that tend to suit the skilled European and American users that are playing from their desktops for hours don't involve the growing numbers of recreational players. 
Newer, younger players – which play for fun – are accessing poker through their smartphones. They are spending significantly less time making bets and waiting for the perfect hand to come. It's so important that we also meet the needs of these players.
And thirdly, the entire rapidly growing online entertainment industry is biting pieces off the igaming audience here and there. Online casino sites are having to compete with entertainment giants such as Amazon Prime, Netflix and Sony to deliver an entertaining experience for users. 
But it's not the money that we're competing for. It's the time. We're having to wrestle with questions such as 'Why should I invest time into an online poker tournament when I could be watching a new series?'
But despite all of this, poker is in a more favourable position when compared to slots: it is a social game, and it involves building a skill; once a player decides to invest time into doing that, they are less likely to give up the game completely. These two factors make developers and operators accept the challenges above and work on their offerings.
So, what's hot in online poker?
Capitalising on social: clubs and leagues
Wherever there is a community element involved in a game, sooner or later, players tend to form various sorts of leagues and unions. For poker, it has always been true: home and bar-based poker clubs existed a long time before everything went online. 
In classic poker formats, we have had private games and membership-based services. Now, we have an audience of millions of players from a myriad of poker clubs.
Poker clubs – a mobile-first format that got worldwide attention only three years ago – have become an established business, especially in the regions where providing online poker for money is illegal. It allows players to form their communities and to run their games, sometimes for thousands of users. 
Once it was all operating in the shadows, started by PPPoker and PokerMaster. But now, operators and providers have come to the market with the licenced and technically fair gaming solutions like Pokio, which operates under an MGA licence, or our own EvenBet Poker Clubs.
As with every online community, the club format allows users to get levels, different VIP options, achievements: everything that helps build status in the community and slightly extend the opportunities (like seeing the opponent's statistics). 
Now, these features are becoming the core of the clubs' offering, but we expect them to come partially into the classic poker formats too shortly.
Adding more randomness and making faster games
The best example of this trend is a successful Spin & Go tournament format: a quick game for a limited number of players (classic, for three) with an attractive option to win a jackpot in addition to the classic poker fun. 
It runs extremely fast and usually requires an aggressive playing style, as opposed to classic tournament marathons where you need to keep your stake for hours and estimate every risk carefully.
The short deck (of Six Plus) Hold'em also fits this concept with faster playout and more high-value hands. Fast fold poker types significantly increase the game speed by adding a dose of randomness as you are moved to a different table as soon as you fold your cards.
Over the last few years, industry giants have also tried several hybrid poker types with special options built in a game. The latest novelty introduced by PokerStars – Swap Hold'em – allows players to swap one or both cards before folding. Before that, they tried Power Up, where a special ability card could be used to manipulate your hand or the cards in the deck. In Pik'em, created by 888, a player chooses two hole cards out of eight cards dealt.
What is common? Poker becomes not just faster, but also easier, with less uncertainty and fewer decisions to make, moving in the direction of fun, not just skill.
Ensuring fun interaction
To build engagement with the players, operators and developers must ensure that their play and overall design of the game is top-notch. Players need to feel like they're interacting with other players, and not just a computer.
Chat and communication options are evolving quickly: fast reactions, emojis, using video avatars – anything one might need to feel that there is an interaction with the real people on the other side of the screen.
Why is that important? Those who want a quick game with a machine would prefer slots or roulette. Those who want to pass the time without thinking at all would watch Netflix. Making poker more interactive is necessary to get the audience that would otherwise go to any other multi-player gaming format even if there are no money winnings involved.
And as vendors, we need to make sure that the poker games that we create help users satisfy all their needs: having fun, being a part of the community, and building potentially profitable skills. If we meet all these requirements, the future of online poker is going to be bright.