The lockdowns to halt the spread of the coronavirus was a "recipe for disaster" for the gambling industry, writes Sumsub co-founder Jacob Sever (pictured), as he explains the impact of the pandemic on compliance and fraud breaches.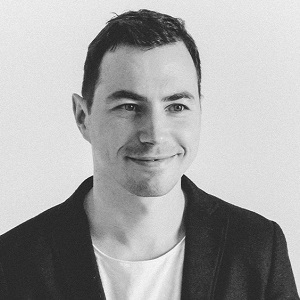 Due to the pandemic and lockdowns being implemented around the globe, the shift in players migrating over to online gaming highlighted issues with the existing legislation. The 2005 Gambling Act was described as "sluggish" and "toothless" in combating the subsequent issue of problem gambling.
Furthermore, businesses have struggled to remain compliant – with online gambling firms Betway and Caesars Entertainment UK both paying over £10m for breaching AML and problem gambling laws.
Sumsub has revisited the new requirements introduced in 2020 and assessed how the gambling industry is expected to transform in 2021.
The changes introduced in 2020
As the number of payers and the accompanying risks soared in early spring, gaps in regulatory controls became obvious and needed mending.
Here are some of the changes that you should be aware of:
Emergency restrictions due to COVID-19
In May, the Gambling Commission introduced stronger protections for gamblers considered at a greater risk of harm during lockdown.
To comply, businesses are now requested to conduct affordability checks, prevent reverse withdrawals and put restrictions on bonus offers for customers showing signs of harm.
Stricter age limits and verification procedures
At the beginning of 2020, the Gambling Commission tightened the requirements surrounding player age and identity checks to prevent underaged and problem gambling.
As a result, gambling platforms now must verify players' identities before they deposit funds into their account, access free-to-play gambling games, or gamble with the licensee using any free bet or bonus.
Companies also need to enact policies and procedures for detecting duplicate accounts held by the same individual.
A ban on gambling using credit cards
Since April, gambling platforms can no longer accept credit card payments since this could enable problem gamblers to bet more than they can afford. 
E-wallets connected to credit cards are still accepted. However, the e-wallet providers must ensure that the connected credit cards aren't used for gambling.
Mandatory Gamstop membership
The Gambling Commission made it mandatory for online operators to join the national online self-exclusion scheme, Gamstop, in hopes that more problem gamblers can be prevented from accessing gaming platforms. So don't forget to sign up.
New rules for dealing with high value customers
VIP players often become problem gamblers, as they're frequently tempted with free bets, cashback, and prizes. Accordingly, the Gambling Commission announced strict new rules for operators in order to prevent malpractice surrounding VIPs. 
From October 31, operators must conduct affordability checks, assess vulnerability risks, perform ongoing gambling harm checks, and verify identity occupation and source of funds before designating VIP status for a player.
This year, regulators also saw an urgent need for updating the 15 year-old Gambling Act, which was deemed 'inadequate' and unable to protect young and vulnerable.
Considering further online restrictions, the Department for Digital, Culture, Media and Sport launched a call for evidence which will continue until March 31, 2021. This is in order to update the Gambling Act in a manner more compatible with current realities.
The changes awaiting businesses in 2021
Aside from the new Gambling Act, there are two other critical changes that businesses should prepare for:
New age thresholds
The UK has announced that they are raising the age limit for purchasing physical National Lottery tickets, including scratchcards, from 16 to 18.
The new age limits are set to go into effect from October 2021. Online lottery sales to under-18's are prohibited from April 2021.
Advertising restrictions
Gambling companies should expect more restrictions on online advertising, especially concerning the display of any images that may normalise gambling for children, such as football sponsorships.
The changes are likely based on a recent Ipsos MORI report on the effect of gambling marketing and advertising on children, young and vulnerable adults.
What to expect in the next few years
Going forward, the Gambling Commission has a lot of regulations on their plate. But here's what industry experts think will change specifically over the next few years. Consider these as you grow in order to avoid future challenges.
Tougher licensing standards
To protect people from gambling-related harm, the Gambling Commission is likely to raise licensing standards and tighten sanctions for non-compliance. 
So be sure to stay on top of AML and responsible gaming best practices.
Smaller maximum bets for online slot games
Since the maximum stake at fixed-odds betting terminals was already cut from £100 to £2 in 2018, companies can expect further reductions on bets for online slot machines. 
If you make sure to follow the rules, these changes won't hurt your business. Healthy gamblers, once verified, will still be able to place bigger bets.
Stricter source of funds checks
Over the years, companies have been repeatedly fined for inadequate proof of source of funds checks on deposits. The updated Gambling Act is expected to provide more detailed guidelines and harsher thresholds for PoSoF checks. 
So, it'll make sense to get your PoSoF verification in shape before this becomes a bigger issue.
New customer thresholds and bonus rules
New players may see reduced deposit thresholds until they pass a more thorough customer due diligence check. This may also affect 'welcome bonuses' and possibly eliminate terms such as 'free bets' to further protect the vulnerable. 
If you have an accurate verification system in place, healthy players will successfully pass your checks and continue placing bets – just make sure to set controls that detect vulnerable players.
Better self-exclusion rules
Problem gamblers still find ways to get around self-exclusion systems. 
The Gambling Commission might suggest implementing a system that automatically shares problem gambler details across operators and relevant bodies. 
Make sure you can accurately detect problem gamblers now to make the transition to a new system easier.
It is not yet clear when the new Gambling Act will come into effect. Given the current pace of the Gambling Commission, this will most likely happen in 2022. Nevertheless, businesses must be aware of the incoming changes in order to stay compliant and continue growing.
The future Gambling Act could very well be a transformative moment for the UK gambling sector. If the gambling industry can anticipate – and embrace – these incoming changes, they may find it quite beneficial.