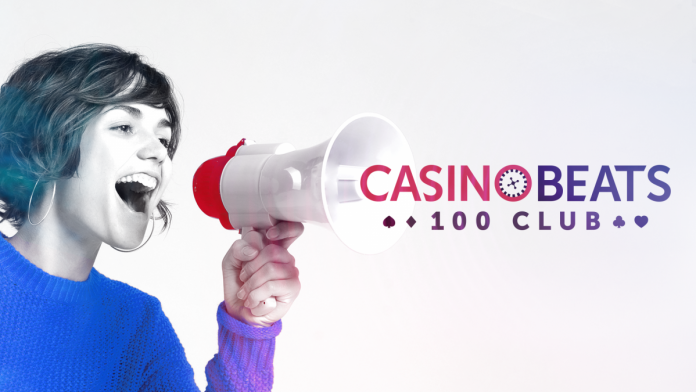 In the first part of our latest edition of the CasinoBeats 100 Club, and with less just two days left until our second Slots Festival, we ventured into the world of scatters and wilds.
Since the pandemic took its hold around the globe, we, as an industry, have seen a seismic shift in slot players migrating from land-based slot machines to online due to retail closures, with sports bettors following suit as a result of the calendar disruption.
During this edition of the 100 Club, we asked our members whether there should be an increased focus placed on the ways in which online casinos will retain the new cohort of players?
We asked: Should online casinos be focusing more on ways it can retain the new cohort of players acquired from land-based and sports betting? If so how?
Jenny Winter, marketing manager at Degree 53, exclaimed that online casinos should 'absolutely' be focusing on capturing new customers and making 'the effort to retain them'.
"This is a great opportunity to gain new players and convert them from retail or other online verticals. This can be done with a great user experience and an intuitive customer journey, as well as using promotions," she noted.
"This needs to begin with customer onboarding. Although it's easy to assume customers will know how to use an online casino, onboarding can add value, support those that aren't familiar with the product, as well as highlighting key sections within it. 
"This needs to be incorporated into the customer journey to guide them to sign up and start playing. For land-based customers venturing online for the first, time this is essential to prevent drop-off.
"Once the customer has registered, they can be directed to games and key promotions. Navigation and CTAs need to play a role in how the customer finds relevant games and content. Clear, simple navigation and CTAs ensure customers are guided to the next step.
"After they've played, asking to play again, offering similar games or another category can also drive additional revenue and increase engagement. However, guiding customers to responsible gambling tools and reminding them about their time spent on site can also create a positive experience with the product. If customers can easily limit their activity and remain in control, they will likely return."
Echoing Winter's point, Tim Parker, COO at superseven.com, highlighted that the transition is not 'going away anytime soon' due to the land-based operators being 'easy targets' for early cuts as part of the pandemic response.
He continued: "There is a lot for land based players to admire about online, the game speed, the higher RTP on slots and a greater number of rewards. However land-based players will be far more used to a personalised service where everyone knows your name and what you eat/drink and online needs to cater better for understanding the players habits. 
"Furthermore, the whole concept of bonus money is alien to land based players, and whilst free money for a welcome bonus to onboard them and teach them what is going on might be welcomed, this tactic will not keep them longer term, so they will look for more real money bonus sing and they expect to be paid as soon as they go to the cash desk and not having withdrawals stalled for 24 hours or more. this will become the new norm in the next 12-18 months in my view."
Helen Walton, COO at Glück Games, questioned what players can find in a land-based environment that isn't replicated online.
"Is there something online can offer which matches the underlying customer need? If social experience and impulse was a big part of land-based, then online can't replicate that exactly – but can it help players still feel connected, part of something, known and valued as individuals?" Walton commented.
Melvin Ritsema, commercial performance director at LeoVegas Group, believed that these new customers might see gambling much more as a social event.
He said: "Of course! These types of customers are perhaps not used to playing online. They might see gambling much more as a social event as well. As soon as lockdown restrictions are over, these are likely to go back to land-based or betting shops instead, unless they see online as a much better experience."
Adding to Ritsma's response, Mark Knighton, CEO at Obsidian Consultancy, concluded by claiming the industry has been 'handed' an opportunity due to the pandemic to increase their active player base.  
"To waste this opportunity would be crazy. Depending on current market regulatory frameworks, more unique personalised player communications, increased bonus/jackpot offerings and ensuring new niche and creative content is updated regularly." explained Knighton. 
The first CasinoBeats Slots Festival of 2021 is set to bring together a select audience of international operators and affiliates to play the latest titles from leading games developers and emerging studios.
The day-long festival on 4 February will see the hottest new online slots showcased in a dedicated interactive environment that allows the industry's key decision makers and influencers to put them through their paces in free-play mode.