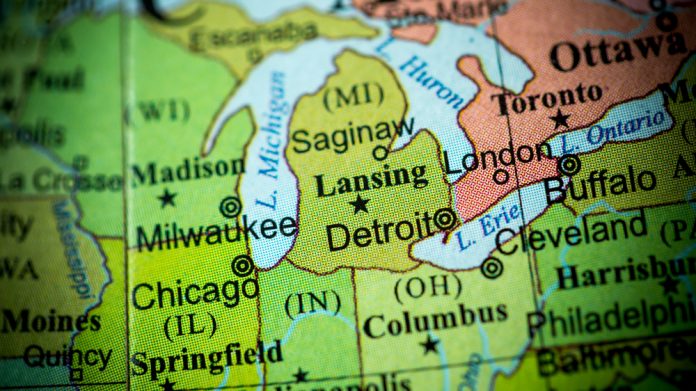 Reporting its preliminary financial performance for the 12 months to December 31, Golden Nugget Online Gaming saw record revenues in 2020, and has already seen 'strong momentum' in the newly regulated state of Michigan.
Total Revenue for the year is expected to be confirmed as between $90m and $91m, compared to $55.4m in 2019, representing an increase of 63 per cent.
Gross Gaming Revenue for the 12-month period are set to be $101m to $102m, a 67 per cent rise on the $60.9m posted in 2019.
Operating Income is forecast to be $23m to $24m, up 39 per cent on the year prior, in which GNOG had recorded $17.6m.
These positive preliminary results have been boosted further by early performance in Michigan, in which GNOG began operations on January 22, 2021, in partnership with the Ojibwa casino.
Thomas Winter, President of GNOG said: "We are thrilled to be live in Michigan and are optimistic on the revenue opportunity. We have just launched our marketing campaign and are already recording close to $2m dollars in daily casino wagers.
"Michigan is embracing online gaming at a rapid pace and we anticipate that our business in the Great Lakes State will exceed our earlier expectations".
In a statement, Tilman J Fertitta, Chairman and CEO of GNOG, said: "We are very pleased with yet another year of rapid and profitable growth. 2020 was a transformational year for Golden Nugget Online, which went public, reached $100m in GGR and signed market access agreements in multiple states.
"We look forward to replicating our New Jersey success in many other states and taking advantage of the strong growth of online gaming in the US."
Additionally, GNOG confirmed that Kevin Vonasek had been appointed to the role of Vice President of Corporate Development. Vonasek, formerly Chief Product Officer Americas at NYX Gaming Group and VP of Business Development Americas at SG Digital, will focus on expanding activities into new states.
Vonasek (pictured) said: "For many years I have held the Golden Nugget team and their accomplishments in the highest regard.
"I am very excited to be joining the team and I look forward to helping GNOG expand its market leading position across every US igaming market."