CasinoBeats spoke to Shane Cotter, chief product officer of Real Dealer Studios, to discuss what sets the company's offering apart from live casino.
CasinoBeats What were the thoughts behind the development route that Real Dealer Studios has taken?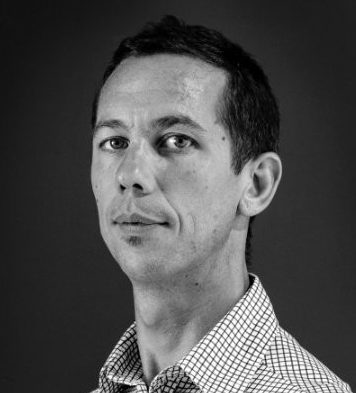 Shane Cotter: Live casino players are drawn to the 'real casino' feel that studio-based games provide but are often frustrated by the technical limitations of this setup and the disrupted experience this can and does lead to.
This led us to believe that a better solution was out there, one that would provide greater stability and which would deliver a superior experience. 
That is why we took the decision to combine recorded video clips of dealers and gameplay with a powerful RNG-based engine to run the game.
The result is an engaging private-table environment delivered with Hollywood-level production values and table games that run seamlessly from the first round to the last.
CB: You say that your games are 'designed as an alternative to live casino'. In your opinion, why was this alternative needed?
SC: Playing studio-based live casino is not always the great experience that it should be. Dealers can often seem bored and half asleep, especially during quieter periods, and it can be difficult to hear dealers speak due to the noisy studio environment. Many devices – especially mobile – also struggle with bandwidth leading to lag or low-quality resolution. 
"Our goal is to provide an alternative to live casino that offers a superior player experience"
This is simply not good enough and that is why we established Real Dealer Studios. Our goal is to provide an alternative to live casino that offers a superior player experience. To achieve this, we have created cinematic-quality games that are not limited by the issues that blight traditional live dealer games. 
Our unique approach has also seen us work with top Los Angeles film directors and a range of screen actors to create a unique and highly engaging product and experience. We plan to take this to the next level by working with some famous faces who will host games, so watch this space.
CB: LeoVegas recently said the table games vertical is enjoying 'incredible growth'. Why do you believe this is to be the case?
SC: There are several reasons. The first is that the majority of slot providers are now focused on the quantity of games they release and not the quality of games. This means players are less excited about new releases from big studios because said studios are launching several games a month, if not more. This in turn has seen a shift in interest away from slots towards table games. 
The relatively new category of 'show games' – those modelled on TV game shows – has proved to be particularly popular.
Secondly, the global sports blackout that occurred during the first wave of the COVID-19 pandemic saw more bettors make the natural cross-over from sports betting to table games and, as a result, there has been an uptick in interest around live games. Because our games offer something unique, we have been able to leverage this interest for the benefit of both Real Dealer and our partners."
CB: What major challenges do software companies face in the current climate?
SC: Remote working is a challenge for software companies, particularly when it comes to keeping employees motivated and engaged. Ensuring that information and communication flows seamlessly between people and departments is also a challenge, but one that we, like others, have had to meet over the past 12 months and will continue to meet moving forwards. 
Real Dealer has been very fortunate in this regard; our team is dedicated to developing the most engaging and entertaining games in the market and have remained committed to this despite having to work from home.
The result is that we have been able to deliver our product roadmap on schedule and with titles that are innovative and game-changing.
CB: What does the Real Dealer Studios 2021 roadmap look like?
SC: The next 12 months will be busy for Real Dealer Studios; we will be releasing new and exciting games and have plans to expand into other verticals.
We will also be releasing games with new dealers, some of whom will be instantly recognisable, and have a number of big-name operators that will be adding our games to their portfolios over the coming months.
Shane Cotter was talking to Craig Davies