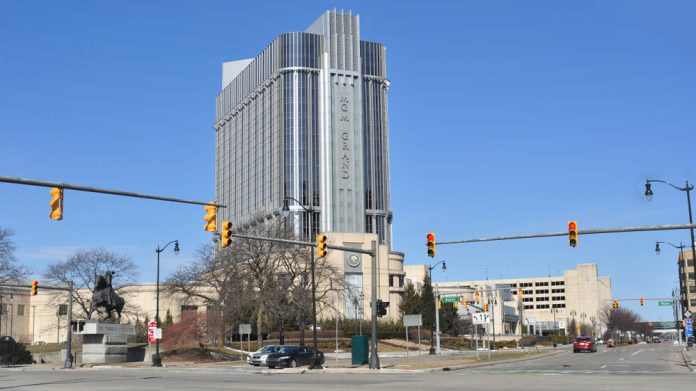 The Michigan Gaming Control Board has reported that revenue across Detroit's three commercial casinos in January came in at $90.84m, with the venues operating at limited capacity due to COVID-19.
This represents an increase of 293.5 per cent month-on-month, with the trio only reopening on December 23 after being closed for almost a month due to ongoing health concerns.
Market shares see MGM Grand Detroit and MotorCity Casino tied on 38 per cent, ahead of Greektown Casino's 24 per cent, with the casinos' January table games and slots revenue falling 27.7 percent when compared with the same month last year to finish up at $86.78m.
During the month, gaming revenue at MGM dropped 32 per cent to $34m contrasted to the same period a year earlier, with MotorCity declining 20.7 per cent to $33.2m, and Greektown reporting $19.6m, representing a 30.4 percent drop.
The three casinos reported a total retail sports betting handle of $35.6m in January, bringing revenue of $4.06m. Retail sports betting qualified adjusted gross receipts were $1.63m at Greektown, $1.56m at MotorCity and $863,439 for MGM.
The properties paid $153,586 in taxes to the state of Michigan on retail sports betting revenue, and also reported submitting $187,716 in taxes to the city of Detroit for the month. 
An update on fantasy contests was also provided by the state regulator, with contest operators reporting total adjusted revenues of $1.9m and paying $158,726 in taxes to the state in December 2020. For the full year, operators reported $16.7m in aggregate fantasy contest adjusted revenues and paid $1.4m in taxes.
This comes after the region launched its online gaming and sports betting ecosystem last month, with Michigan senator Curtis Hertel placing the ceremonial first wager.
"Michigan now can offer legal, regulated online gaming and sports betting to residents and visitors," said Richard Kalm, MGCB executive director. "It's an exciting and much-anticipated day and will bring revenue to support education, tribal communities and the city of Detroit."