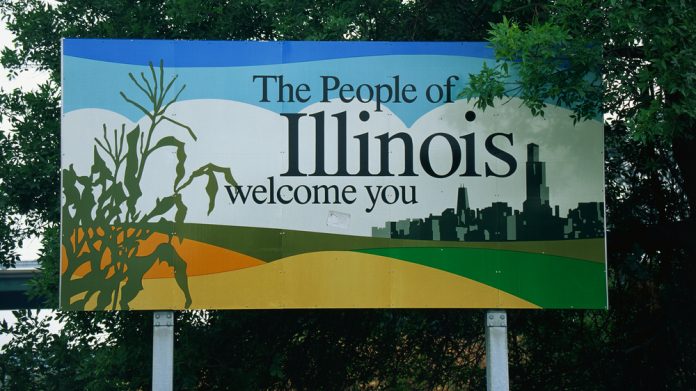 The best is yet to come for Illinois' fledgling sports betting market, say analysts, with state-wide handle pushed towards $500m in December and the industry's inaugural year ending with almost $2bn in bets.
Coming amid the continued closure of retail casino establishments in the final month of 2020, a heightened level of betting on February's Super Bowl could signal an even bigger year ahead.
"No state has made a bigger splash in its first year of regulated sports betting than Illinois," said Jessica Welman, analyst for PlayIllinois.com. 
"But with growth that is expected of any fledgling market, combined with, hopefully, a return to more normal life for everyone, 2020 should be a prologue to a year that has the potential of being one of the most lucrative for any legal jurisdiction. 
"The caveat is, though, that a lifting of the current suspension of the state's in-person registration requirements would have a chilling effect throughout the market."
With retail sportsbooks closed, Illinois' online operators attracted $491.7m in bets in December, according to official data, which up 8.6 per cent from $449.2m in November and represents the fourth-largest handle in the US for the month, behind New Jersey ($996.3m), Nevada ($588m), and Pennsylvania ($548.6m).
December's bets produced $28.4m in operator revenue, down from $41.3m in November, and yielded $3.6m in taxes for the state.
"With results that have rivalled far more established markets, it might be easy to forget that Illinois is still nowhere near its maturity as a market," said Joe Boozell, analyst for PlayIllinois.com.
"The state is still very much ramping up, but there is no question that Illinois will be an increasing force in the industry."
For the year, Illinois' retail and online sportsbooks produced $1.9bn in wagers, $125.5m in taxable revenue, and $20.2m in state and local taxes.
Furthermore, bets on February's Super Bowl reached $45.6m, the fourth largest among states that released data following the NFL showpiece.