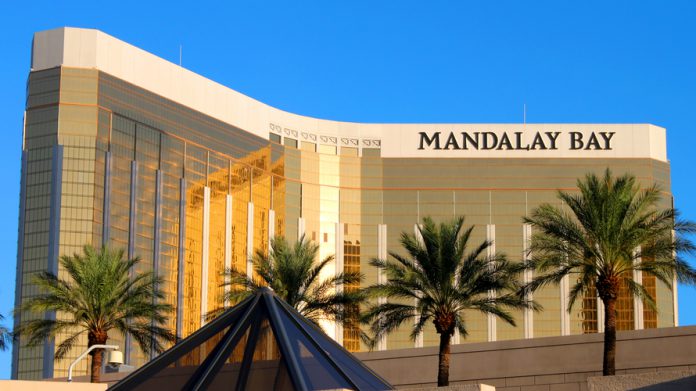 An increased demand in the offerings of Las Vegas resorts has been cited as the main driver of MGM Resorts International resuming the 24/7 operations at three of its resort properties.
Those in question are the Mandalay Bay, Park MGM and The Mirage, with the move coming as Nevada casinos begin easing restrictions as part of the latest steps of Governor Steve Sisolak's 'Road to Recovery' strategy.
Amid a rise in interest in travel to the region, the company has also suggested that several of its live entertainment shows will return to the stage in the not too distant future.
Previously, each property had implemented selective mid-week closures related to decreased business volumes due to COVID-19. 
Earlier in the month, despite maintaining confidence in the recovery of both Las Vegas and Macau, said that pandemic and related operational restrictions, as well as midweek hotel closures at aforementioned trio of venues, were the main drivers of its Las Vegas revenue decreasing 66 per cent to $479.7m (2019: $1.42bn) during Q4 2020.
Total group revenue for the quarter dropped 53 per cent year-on-year to $1.49m (2019: $3.18m), driven by lower business volume and travel activity due to COVID-19, hotel and other closures at certain properties, travel restrictions to Macau resorts, and ongoing operating restrictions.
"As we begin to see positive signs around the public's sentiment about traveling, coupled with important progress on the vaccination front and decreasing COVID-19 case numbers, bringing Mandalay Bay, Park MGM and The Mirage back to full-week operations is an important step for us," said Bill Hornbuckle, MGM Resorts CEO and president. 
"We remain optimistic about Las Vegas' recovery and our ability to bring employees back to work as business volumes allow us to do so."
From this week Nevada casinos, alongside a range of other establishments that include food and beverage outlets, places of worship, gyms, arcades, bowling alleys and similar activities, could increase capacity to 100 individuals or 35 per cent of fire code capacity, whichever is less.
Alongside the ten per cent capacity increase, organisations are also permitted to begin submitting plans for large gatherings, however, no such events can resume until March 1 and only granted approval by applicable local health and state authorities.
Following this relaxation, the next date for Nevadan diaries is Monday 15 March, when a 50 per cent capacity limit, or 250 individuals depending which is less, comes into effect under strict social restrictions.