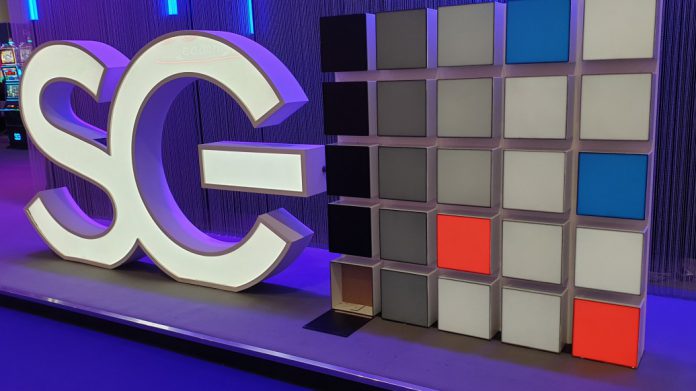 Scientific Games has recorded a series of year-over-year declines due to the global impact of the COVID-19 pandemic and land-based casino restrictions, despite recording record revenue across its SciPlay, lottery and digital divisions.
Asserting that the group continued a "strong execution" across its portfolio, the company recorded an 11.7 per cent drop in Q4 revenue to $762m (2019: $863m), as gains in the aforementioned segments couldn't offset gaming losses. 
Revenue for the quarter ended in Scientific Games' gaming division declined 36 per cent to $286m (2019: $445m), with SciPlay, lottery and digital all up 30 per cent, ten per cent and one per cent to $147m (2019: $113m), $256m (2019: $233m), and $73m (2019: $72m).
Net loss for the quarter was $84m, compared to a net loss of $37m in the prior year period, due to lower revenue partially offset by lower interest expense which the group says reflects the favourable impact of 2019 refinancing activities.
Consolidated adjusted EBITDA finished up at $244m (2019: $328m), driven by lower gaming revenue as a result of COVID-19 disruptions. In addition, the results were impacted by a $15m gaming segment charge related to receivables credit allowances.
Barry Cottle, CEO and president of Scientific Games, explained: "While 2020 certainly had unforeseen challenges, I couldn't be more proud of our team for successfully navigating through them. 
"The strong execution coupled with the diversity of our business enabled positive cash flow. As we start off the year, I am truly excited about the team, products, and game franchises that should enable share gains, deal wins, and opportunities to enter new genres. 
"The executive team and our board are working purposefully to transform our company, capitalise on the evolving industry trends and deliver outsized returns to our shareholders."
For the full year, revenue declined 20.5 per cent to $2.7bn (2019: $3.4bn), with a 25 per cent SciPlay revenue growth, driven by improved player monetisation, as well as improved digital and lottery performances, eclipsed by COVID-19 land-based disruptions.
Net loss widened to $548m as compared to $118m, with consolidated AEBITDA dropping 10 per cent to $800m (2019: $1.3bn) despite strong SciPlay and digital growth of 55 per cent and 40 per cent, respectively.
Michael Eklund, chief financial officer of Scientific Games, added: "We continued to execute, having driven cash flow improvements in the fourth quarter despite a number of COVID-19 related restrictions to our land-based business. 
"The focus remains on disciplined cost and balance sheet management. I'm confident in the opportunities for operational and business process improvements that will drive increased cash flow conversion and deleveraging, leading to increased stakeholder value."