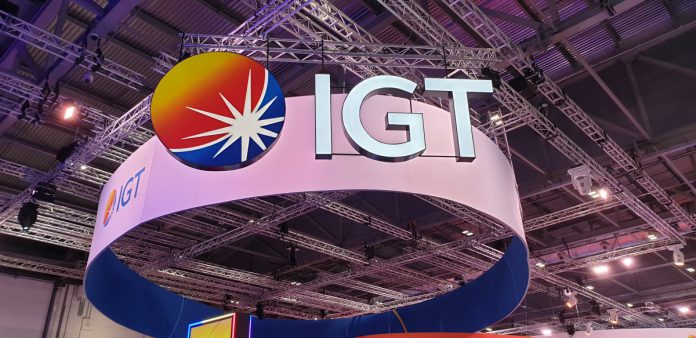 Pandemic-related casino closures and operating restrictions have caused a series of declines for International Game Technology, as the impacts of the ongoing COVID-19 pandemic continued to be felt throughout the closure of 2020.
During the year's fourth quarter, which saw the firm divest its Lottomatica Italian B2C gaming businesses for €950m, revenue dropped 15 per cent to $855m (2019: $1.04bn).
Global lottery revenue came in at $630m, up 11 per cent from the prior year, driven by double-digit same-store sales growth in North America and a return to growth in Italy. 
Revenue in the group's gaming segment plummeted 46 per cent from $476m to $255m, due to the aforementioned casino closures and restrictions implemented to combat the spread of COVID-19.
For the quarter ending December 31, 2020, operating income of $96m, a 138 per cent increase from 2019's $40m, was aligned to a goodwill impairment of $99m in the prior-year period, high profit flow-through of global lottery same-store sales growth, and disciplined cost-saving actions across segments.
Net loss attributable to IGT was $242m versus $168m, with adjusted EBITDA falling 26 per cent for the quarter from $435m to $321m.
"The solid results we achieved for this pandemic-impacted year have given us momentum into 2021. They are a result of the vision, agility, and discipline of the IGT team as well as the distinct advantages of our diverse portfolio," commented Marco Sala, CEO of IGT. 
"We also made important strategic progress. The company undertook a comprehensive reorganisation to sharpen our focus on our core competencies and drive structural operational efficiencies. This provides a clear path to increasing shareholder value as we build on our leadership positions with a stronger revenue and profit growth profile."
For the year, group-wide revenue declined 23 per cent to $3.11bn (2019: $4.03bn), with the company's lottery division down six per cent to $2.16bn (2019: $2.29bn) and gaming falling 45 per cent to $951m (2019: $1.73bn).
Operating loss of $107m compared to an income of $478m a year earlier said to be due to the impact of lower revenue, a goodwill impairment of $296m in the current year compared to $99m in the prior year, and cost-saving actions across segments.
Net loss attributable to IGT was $898m compared to $19m in the prior-year period, with adjusted EBITDA down 33 per cent from $1.71bn to $1.14bn.
"We generated $866m in cash from operating activities during the year, among the highest level in five years, primarily driven by resilient global lottery performance and rigorous cost and invested capital controls," said Max Chiara, CFO of IGT. 
"Liquidity improved more than $300m to over $2.7bn. As a leaner, stronger company, we expect leverage to return to pre-pandemic levels in the next 12-18 months."