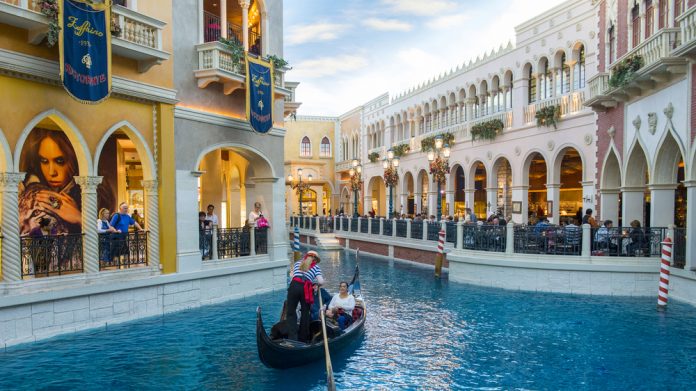 Las Vegas Sands is to divest its Las Vegas real property and operations for an aggregate purchase price of approximately $6.25bn, as the organisation focuses on reinvestment in Asia and high growth opportunities in new markets.
The agreement, which includes The Venetian Resort Las Vegas and the Sands Expo and Convention Center, will see an affiliate of funds managed by affiliates of Apollo Global Management acquire the operating assets of the business for $2.25bn.
Alex van Hoek, Apollo Partner, explained: "The Venetian is America's premier integrated resort, with an unrivaled set of amenities to serve guests across hospitality, meeting events, gaming, and entertainment – categories that we believe are well positioned for strong recovery and long-term growth. 
"The team at Las Vegas Sands, under the leadership and vision of Sheldon Adelson, built an irreplaceable asset that is renowned for its quality, scale and integrated offerings, and we see significant opportunity to invest in and accelerate its growth. 
"This investment also underscores our conviction in a strong recovery for Las Vegas as vaccines usher in a reopening of leisure and travel in the United States and across the world."
Real estate investment trust Vici Properties will subsequently pay $4bn for the land and real estate assets associated with the aforementioned facilities. 
Simultaneous with the closing of the transaction, the company will enter into a triple-net lease agreement for the Venetian Resort with an affiliate of the Apollo Funds. This will have an initial total annual rent of $250m and an initial term of 30 years, with two ten-year tenant renewal options.
John Payne, president and COO of Vici Properties, commented: "We are absolutely thrilled to enhance our portfolio of market-leading experiential assets with the iconic Venetian Resort complex. 
"We have long admired the incomparable size, scale and quality of the Venetian Resort and are proud to opportunistically acquire the asset at an attractive, accretive cap rate for shareholders. Additionally, we are confident Apollo's vision will greatly benefit the property's operations for years to come."
LVS asserts that both companies are the right fit to create new growth opportunities and lead the property into the future, as the group aims to uphold a long-held strategy of reinvesting in Asian operations.
"The Venetian changed the face of future casino development and cemented Sheldon Adelson's legacy as one of the most influential people in the history of the gaming and hospitality industry.  
"As we announce the sale of The Venetian Resort, we pay tribute to Mr. Adelson's legacy while starting a new chapter in this company's history," said Robert Goldstein, Las Vegas Sands chairman and CEO. 
"This company is focused on growth, and we see meaningful opportunities on a variety of fronts. Asia remains the backbone of this company and our developments in Macao and Singapore are the centre of our attention. 
"We will always look for ways to reinvest in our properties and those communities. There are also potential development opportunities domestically, where we believe significant capital investment will provide a substantial benefit to those jurisdictions while also producing very strong returns for the company."