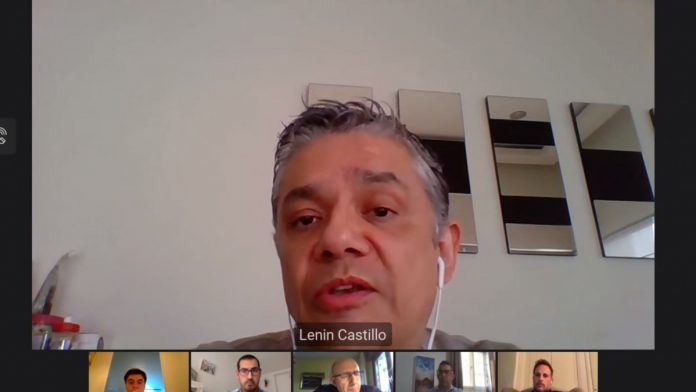 The one-size-fits-all promotion offering approach will not work for the LatAm market, according to Lenin Castillo, Online COO at Logrand Entertainment. 
Participating on a panel entitled 'Engaging customers with new products' at SBC Digital Latinoamérica 2021 conference and exhibition, Castillo noted that LatAm cannot be guided by the Colombian regulated marketplace as it's a 'little bit limited' since other countries have been working in the wrong regulation.
He said: "Each country is more familiar with different types of games and services so it's important for us to understand different strategies for other countries.
"Operators must take into account negative customer experiences, which can range from poor product design, including user interface, content and payment methods that don't align with customer needs and preferences. That's why it's kind of narrow to consider that LatAm is going to behave exactly like Colombia. 
"We should also avoid believing that what works in a mature developed market will automatically work in new markets. If you fail to reach out to your customer with personalised messaging and tailored experiences, your brand credibility will quickly diminish, as will your audience.  
"The one-size-fits-all promotion offering approach will not do. That's why we believe we must get closer to our customer, get to understand the market and deliver proposals and services appropriate to their needs and requirements."
Echoing Castillo's thoughts, Eddie Morales, sales director of LatAm at BetGames, added that the Colombian is way too 'narrow' to be taken as a source of inspiration on product development. 
He added: "The different regulations, I'm talking about future coming ones like Brazil and Chile, I don't think they will be following the same model, at least from the physical perspective. 
"I think it's also important to tailor the product to each country as much as you can. As soon as you have two products that work in Mexico and two that work in Colombia, they do work very well.
"It's also important to stress the fact that operators can be your best partners, not only sharing the revenue in a product but the development level."
Joining Morales and Castillo on the panel, which was moderated by Joe Streeter, news editor at Payment Expert, was Alvaro Quiros, country manager – LatAm at Oddspedia, Alessandro Fried, CEO of BtoBet, Erick Mendez, LatAm account manager, Ezugi.
Streeter moved the conversation along asking the panel if the LatAm industry underestimates the consumer learning curve, similar to what has been experienced in the newly regulated US states. 
On the question, Fried noted the situation in LatAm can not be compared to the situation experienced in the US due to the 'unnatural environment'.
Referring to Colombia, Fried explained: "If I make an example about Colombia, it was originally a black/grey market but moved to an online regulation. This had been a process which the regulator had to learn how to move the business from retail to online and the customer as well went through a process of changing their playing and betting habits. 
"Yes, it will take time. I think that the COVID situation, dramatic in many aspects, but the online pushed in that direction towards digitalisation. I think we will have an approach where markets and customers will change their habits and it will be a process."
Castillo highlighted that a detailed environment will 'no doubt benefit' the entire industry to reduce the learning curve.  
Nevertheless, when something new arrives, sometimes it takes time for users and people to understand it and adopt it. 
"In our experience, we just launched in the lottery vertical and we went through this learning curve. Why? Because it was something completely new to the market. At least to what they were used to with the national lottery standards, with live games every five minutes it was completely different," Castillo explained. 
"It has been taking time for us to make sure that people understand, adopt it and start playing with it as often as other types of services."