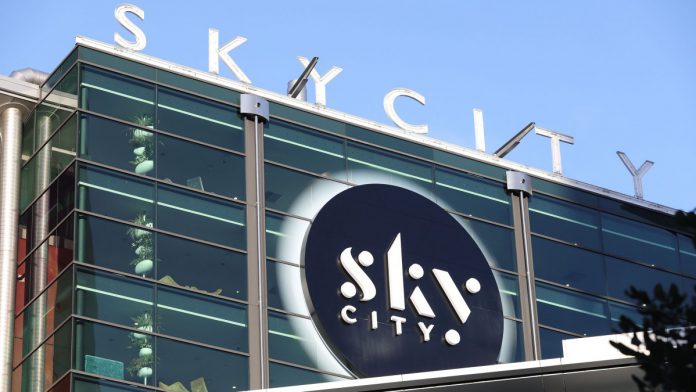 SkyCity Entertainment Group has once again reopened its Auckland casino and entertainment facilities in a staged manner, following the latest relaxation of COVID-19 restrictions in New Zealand.
Earlier this month, the group shutdown the operations of its venues after prime minister Jacina Ardern ordered the country's biggest city into another lockdown following the discovery of a new case in the local community.
The week-long lockdown order came a short time after a snap three day imposition of extra restrictions was implemented on Sunday 14 February, with a further relaxation of measures coming this week.
SkyCity reopened its facilities at midday on Sunday 7 March, 2020, after the country's government announced that Auckland would move into alert level two, with the rest of New Zealand moving into alert level one, at 6am on the same date.
Under alert level two restrictions, Auckland casino and entertainment facilities can reopen with physical distancing and hygiene requirements in place, including keeping a distance of two metres in public and in retail stores, such as supermarkets and clothes shops, and wearing a face covering on public transport and on domestic flights.
At alert level one, there are no restrictions on mass gatherings and physical distancing requirements, with SkyCity Hamilton and Queenstown properties operating at normal capacity.
The New Zealand government has indicated that it will consider moving Auckland to alert level one, and on parity with the rest of the country, this coming weekend should it be safe to do so. 
This news comes as the government also says that it is guaranteed that every New Zealander will have access to the Pfizer/BioNTech vaccine, after it secured an additional 8.5 million doses.
An advance purchase agreement has been signed for 8.5m additional doses of the Pfizer/BioNtech vaccine, which is enough to vaccinate 4.25m people. The vaccines are expected to arrive in New Zealand during the second half of the year. 
This brings the region's total Pfizer order to ten million doses, or enough for five million people to get the two shots needed to be vaccinated.