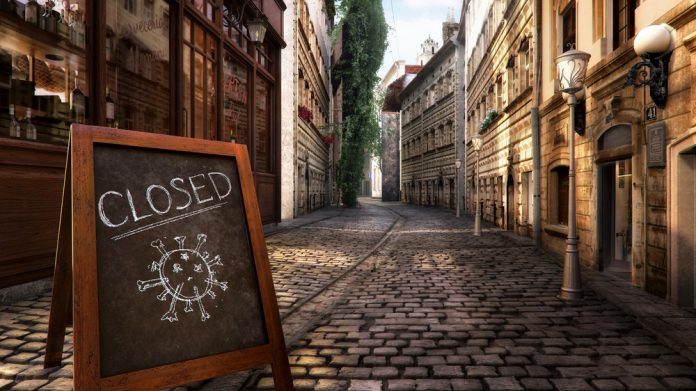 Everi has lauded the "significant advances" of its games and fintech product portfolios, despite recording continued struggles during 2020 due to increased restrictions placed upon casino venues.
Reflecting the impact of the measures implemented during the last year, as previously expected, the group recorded fourth quarter revenue of $119.5m, this demonstrated a slight increase from Q3's $112.1m but 17.6 per cent drop year-on-year from $145.1m.
The group's gaming segment declined to 14.1 per cent to $64.9m (2019: $77.1m), primarily reflecting a decrease in electronic gaming machine sales due to ongoing capital conservation efforts by casino operators, as they sought to mitigate the impact of the COVID-19 pandemic.
In its fintech segment, Everi saw revenue fall 24.4 per cent to $54.7m (2019: $68.1m), which it says reflects the impact of closures and reduced casino activity due to the health pandemic.
Net loss for the quarter is reported as $1.1m compared to a loss of $4.1m in 2019's comparative quarter, with adjusted EBITDA during Q4 down slightly to $61.2m (2019: $63.2m).
On a full-year basis, revenue plummeted 38.9 per cent to $383.6m (2019: $533.2m), with net loss widening to $81.6m compared to income of $16.5m in 2019, and adjusted EBITDA down 43.4 per cent to $176.5m (2019: $253.2m).
Michael Rumbolz, CEO of Everi, said, "The quarterly sequential increase in revenues, net income and adjusted EBITDA achieved in the fourth quarter reflects the strength and balance of our businesses, in particular our significant percentage of higher-margin recurring revenues, and our track record of consistent operating execution. 
"Year-over-year progress in several of our operating metrics, despite increased restrictions on certain casino activities during the quarter, is a direct result of the significant advances in our games and fintech product portfolios. 
"These advances reflect our focus on developing new, innovative products to help our customers extend their relationship with their guests and operate more efficiently, and for which we are seeing increasing demand. 
"Our improved operating performance, together with the ongoing benefits of our cost savings initiatives, resulted in an increase in operating income, our return to generating net income and in free cash flow more than tripling compared to last year's fourth quarter."
Furthermore, Everi adds that, despite the continuing impact from casino closures, slower activity to-date in 2021 and the severe winter weather that impacted much of the country in February, 2021 Q1 is expected to exceed 2020's showing, as well as being comparable, or slightly ahead, of its latest performance. 
Barring any further macroeconomic or pandemic-related setback, Everi says that operating results in the second half of 2021 will outperform the first half of the year.
Rumbolz adds: "Despite the ongoing impact of the COVID-19 pandemic, our games development teams continue to create original, entertaining, in-demand games that provide memorable player experiences. 
"At the same time, our fintech development teams are achieving consistent progress in the creation of a fully integrated digital neighbourhood for casinos that drives improved operational efficiencies and creates seamless, convenient player transactions.
"Our success in implementing our new product development priorities is driving continued strength in key performance metrics and enabling us to execute on new opportunities, such as the burgeoning demand for cashless funding solutions. 
"This success, combined with our focus on optimising our operations, is enabling Everi to address the industry's current challenges and further positioning us to consistently grow our financial results as the operating environment normalises."