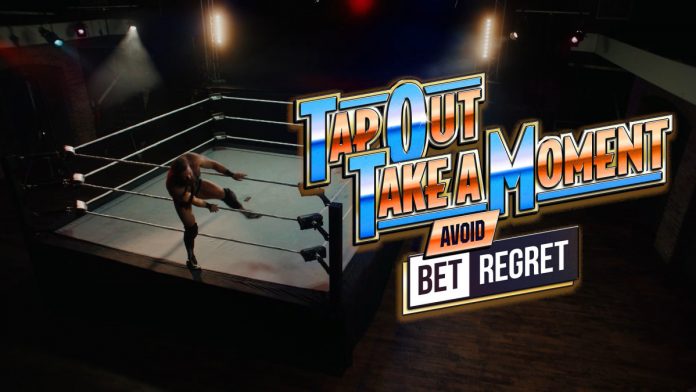 GambleAware has launched the second stage of 'Tap Out' safer gambling campaign, which is designed to encourage bettors to pause and reconsider before placing a bet which forms part of the UK charity's ongoing strategy.
Encouraging individuals to 'Tap out. Take a moment. Avoid Bet Regret', the campaign aims to provide bettors with a mental aid to help cut out impulsive bets, helping them to pause and think before they decide to place a wager.
The charity first rolled-out its 'Tap Out' campaign in the second phase of the BetRegret initiative, which targeted an estimated audience of 2.4m men aged 18-34 who gamble frequently on sport.
GambleAware says that the latest roll-out "builds on a good base of awareness from the first burst of the campaign," backed-up by research conducted by Ipsos MORI.
This shows that campaign recognition was 63 per cent amongst the target audience of younger male sports bettors, rising to 77 per cent amongst those in the highest risk group. 
Furthermore, it was also highlighted that 34 per cent of the campaign audience now say they try to close or 'tap out' of their betting app and pause before deciding whether to place a bet. 
This latest round of activity is aiming to further build awareness and understanding of 'Tap Out,' and will feature a wave of new content that includes testimonial videos. 
These will feature bettors talking about why they 'Tap out' and will aim to bring to life the benefits of tapping out when bored, chasing losses, or deciding to bet on sports they would not normally engage with or follow. 
Later in the month, GambleAware will also launch new campaign content and supporting content from influencer Josh Denzel. Bet Regret ambassador David James will also be sharing what he does with his time when he chooses to tap out and take a moment. 
The new campaign assets will appear on television, broadcaster video on demand, radio and on digital platforms, including social media.