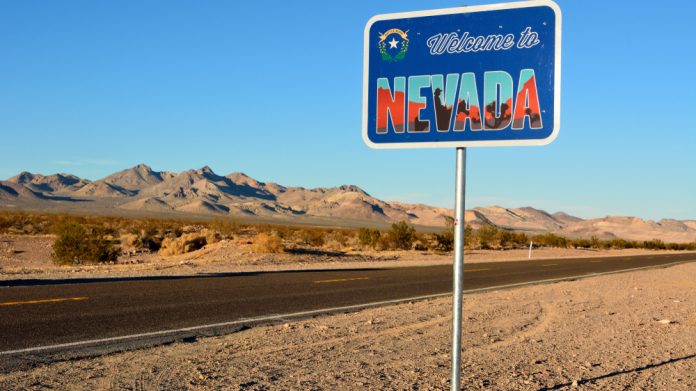 Gaming operations across Nevada have scored a 72.66 per cent year-on-year increase in revenue during March to achieve a total gaming win of $1.06bn (February $772m), according to figures released by the state's Gaming Control Board.
The anticipated rebound comes as a welcome boost to the businesses one year on from the state-wide shutdown that was imposed to tackle the ravages of the COVID-19 pandemic.
The news also comes after Governor Steve Sisolak announced his goal to have all Nevada counties open to 100 per cent capacity by June 1; a plan which was unveiled midway through April.
Alongside the removal of the state-wide social distancing mandate on May 1, mitigation measures will transfer to local authority from that date, with each Nevadan county working with the COVID-19 Mitigation and Management Task Force to finalise plans for the transition.
As a result, each county will be able to make decisions based on what is best for their communities, while taking into account transmission of the virus, vaccination, testing and other infrastructure needs.
Under the Governor's plan, the GCB will continue to maintain authority over gaming areas of licensed properties in the region.
The recovery is likely to continue according to KVVU-TV's Elaine Emerson. Quoted by analysts Seeking Alpha, she stated: "Gaming win could see another big increase in the summer after the Nevada Gaming Control Board announced casinos will be allowed to open based on capacity limits set by counties on May 1.
"For more rural counties, that would allow casinos to reopen at 100 per cent capacity. In Clark County, casinos would be allowed to operate at 80 per cent capacity starting May 1, and would be allowed to reopen fully once the county hits a 60 per cent vaccination rate."
Casinos in Carson City, Minden, Gardnerville and other areas of Douglas County, not including south shore Lake Tahoe, generated a year-on-year increase of 130.31 per cent during March, thanks to gaming win of $11.97m versus $5.2m in March 2020.
A return to form was also notable at casinos in Washoe County, which was up by 152.55 per cent, with Reno rising 163.72 per cent and Sparks ahead by 137.29 per cent.
The increase in action for South Shore Lake Tahoe venues was greater still at 166 per cent year-on-year, courtesy of a $24.08m gaming win as opposed to $9m in March 2020.
The largest growth, however, was seen at North shore casinos which achieved a year-on-year hike of 176.18 per cent. Gaming win came in at $2.03m versus $735,827 in March 2020.