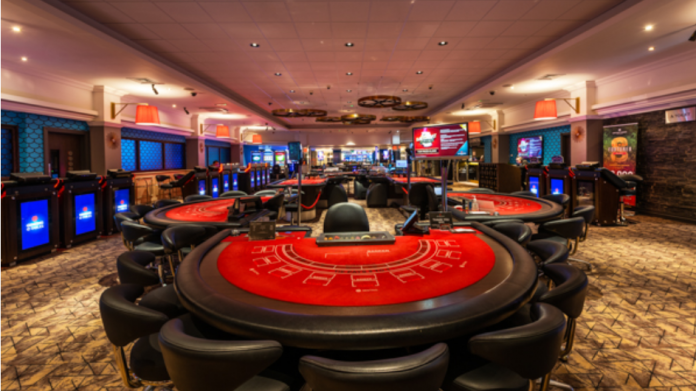 The Betting and Gaming Council has praised "a fantastic boost" for casino and betting shop customers, staff and the UK economy, as restrictions are once again eased across the region.
As part of the latest lockdown relaxation, more than 100 casinos across England, Scotland and Wales are opening their doors today (Monday 17 May) for the first time this year.
Returning customers will have to comply with the anti-COVID measures that venues have put in place, such as making use of hand sanitisers, wearing face masks and following social distancing rules.
In Scotland, rules imposed by the Scottish Government mean casinos will close at 10.30pm and are not allowed to sell alcohol. However, casinos in Glasgow will remain closed after First Minister Nicola Sturgeon announced the city was remaining under level three restrictions.
Furthermore, restrictions imposed on betting shops in England when they re-opened last month, such as a ban on showing live sport on TV, are also being lifted from today.
Customers in Scottish betting shops, apart from those in Glasgow and Moray, which is also remaining in level three, will be allowed access to gaming machines for the first time since they re-opened on April 26.
Michael Dugher, BGC chief executive, commented: "It's great news that most of the UK's casinos are finally able to re-open – and is a testament to the hard work that staff have put in making them COVID-secure.
"As well as providing excellent entertainment for their customers, casinos are a major contributor to the UK economy, something which will be vital in the months ahead as the government tries to repair the damage done to the nation's finances by COVID-19.
"I am also delighted that the restrictions imposed on betting shops are being lifted. Their safe re-opening in April has been a huge success and this is further reward for the efforts they have made to ensure their premises are COVID-secure."
Britain's casinos directly employ 11,600 people and, in the year before the pandemic, contributed £500m to the Treasury in tax. In addition, casinos in London also contribute £120m to the capital's tourism sector.
According to a report by Ernst and Young commissioned by the BGC, betting shops across the UK support 46,000 jobs and pay nearly £1bn a year in tax to the Treasury. 
They also help to plough £350m into horseracing through media rights and the betting levy. Overall, the regulated betting and gaming industry contributes £7.7bn to the economy in gross value added.