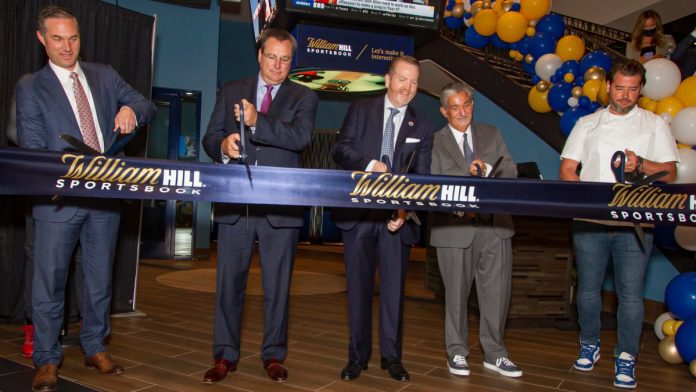 A "major milestone in American sports history" has been praised, after William Hill officially debuted its sportsbook space at Monumental Sports & Entertainment's Capital One Arena in Washington DC.
This becomes the first ever sports betting venue to open within a US professional sports facility, and follows a deal struck in October 2019 which also saw the firm become exclusive sports betting partner of the group's Washington Wizards, Capitals and Mystics owned franchises.
William Hill is operated by Caesars Entertainment, after the group recently completed the acquisition of a group which offers sports betting options in 18 US states and territories, including over 170 retail sportsbooks.
"Monumental Sports & Entertainment is proud to have worked with William Hill and Caesars Entertainment, a proven leader and innovator in sports betting, to provide the preeminent fan experience and serve as exemplars to the industry as first-in-class and best-in-class," said Ted Leonsis, Monumental Sports & Entertainment founder & CEO. 
"Providing a data-driven, technologically-advanced environment in a beautiful, approachable space with fine dining options provided by Chef Stefanelli will further enhance the indelible memories we create nightly at Capital One Arena, and draw even more visitors to our historic downtown DC neighbourhood."
The two-story, 18,000 square-foot venue features 17 betting windows and 12 self-service betting kiosks, as well as V5G Wi-Fi capability so fans can place wagers on mobile devices through the William Hill app. 
More than 100 television screens adorn the sportsbook, including four positioned on all sides of a jumbotron that hangs from the ceiling in the centre of the venue, which is a replica of the one inside Capital One Arena at centre ice/centre court. A custom, 1,500 square-foot LED screen wraps the entire facility.
There is also a broadcast studio that will be used to host live television and radio shows, as well as two VIP areas and a private dining and entertainment space. 
The sportsbook and restaurant will be open daily, year-round, and are accessible to the public via a street entrance, while offering direct access to and from Capital One Arena during select ticketed events, which currently number 230 events a year and welcomes three million visitors.
"With more than 100 televisions, nearly 20 betting windows and a dozen kiosks in the space as well as access to the William Hill mobile app, our guests will enjoy a great gameday watching the Capitals or Wizards at home or wagering on their favourite teams during any game," said Tom Reeg, CEO of Caesars.