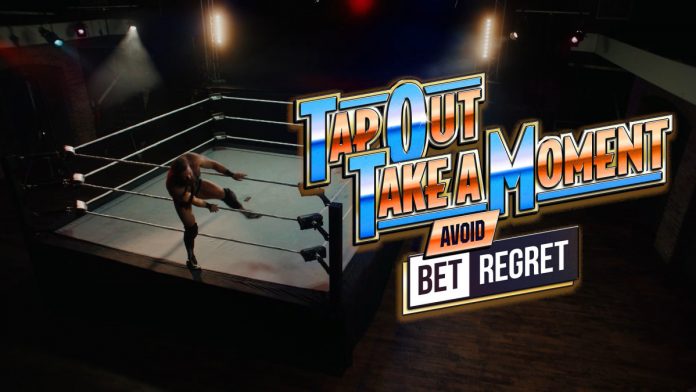 GambleAware says that tracking study data results have shown a "consistently high level of awareness" of each stage of its Bet Regret campaign, despite it "having a relatively low share of voice compared to gambling operators".
The overall aim of the campaign, which commenced in February 2019, was to help moderate gambling behaviour of younger male sports bettors. Recognition of the initiative has averaged at 60 per cent amongst the broader target audience, with this rising to 75 per cent amongst the highest risk band.
Furthermore, Ipsos Mori found that almost two in five (38 per cent) of the campaign audience say they try to 'tap out' of their app before deciding to place a bet.
This rises to over half (53 per cent) for those with higher risk profiles who have some intention to cut down their betting. 17 per cent of the target audience say they are actively using 'tapping out' as a tool to cut down their gambling.
It is also added that 76 per cent say that they are aware of the risks of gambling more than they can afford; with 70 per cent confident that they would know the early warning signs that someone might be betting too much; and 76 per cent believing that they know how to cut down if they want to.
However, 55 per cent agreed that they sometimes make impulsive bets in the heat of the moment, with GambleAware adding that "the biggest challenge" is to "translate awareness and intentions into actual behaviours".
The initiative was initially planned, and funded, to run for two years. It was delivered by GambleAware, on behalf of the independent Safer Gambling Board, with the support of the Department of Culture, Media and Sport and voluntary funding and donations of media space from gambling operators, broadcasters, and digital media platforms. The initial two-year period was extended to April 2021, due to a suspension of live sport as a result of the pandemic.
During the first year of the campaign, the aim was to shift attitudes and provoke conversations amongst the target audience about moderation of sports betting.
For the second year, the aim shifted to increase the number of risky sports bettors who were taking steps to cut down their gambling by using specific moderation techniques and aids.
Bet Regret will now be taken over and funded by GambleAware, with an intention to continue with a focus on behavioural 'nudges', in a bid to help younger sports bettors avoid gambling harms. A separate campaign aimed at preventing gambling harms amongst women is also in development.