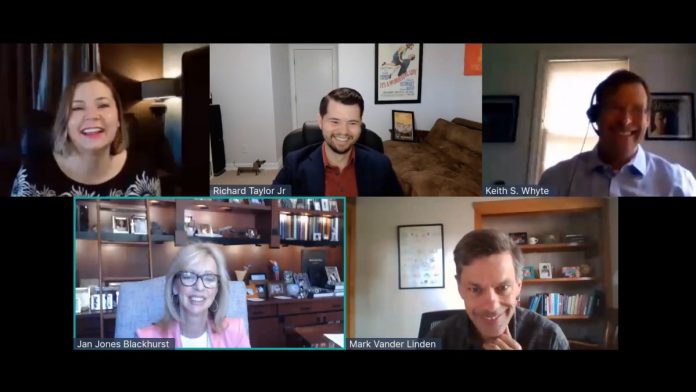 As the US continues to open up online gambling within multiple states, the temptation for aggressive revenue-building tactics within America's new gambling markets is understandable.
As part of a panel session – sponsored by Epic Risk Management – on the second day of SBC Digital North America, entitled 'Staying ahead of the game – investing in responsible gaming regulations', which was part of a track sponsored by Entain, US gambling experts delved into how operators can walk the tightrope between working with regulators and growing VIP revenue streams.
Jan Jones Blackhurst, board member at Caesars Entertainment, believed that responsible gaming is a 'customer service initiative' which empowers employees in gaining knowledge that operators care whilst providing tools to intervene if a customer is exhibiting signs of gambling problems.
Reminiscing of Caesars back in 1999, Blackhurst emphasised that its code of commitment, which everyone noted was 'too high of a bar' at the time, is currently 'all the range' in present social responsibility. 
She explained: "Today we have over 800 responsible gaming ambassadors who are trained specifically to know how to observe and identify a customer who may be having a problem.
"98 per cent of people gamble for fun. There's maybe another 10 per cent who are on the border and it's a huge issue but we want to stay ahead of it. We want to have the programmes and we want to be responsible.
"We want to make sure that regulation stays with science so we don't see what happened in the UK where they started putting in programmes that really didn't do anything to help a disordered or problem gambler. It just made the regulator feel good."
Responding to a question asked by the panel moderator, Jen Shatley, principal consultant at Logan Avenue Consulting LL, which addressed if there could be a balance between commercial viability and social responsibility, Keith Whyte, executive director of the National Council on Problem Gambling, firmly believed a balance could be reached which would contribute to a company's overall corporate success. 
"Part of our job as advocates for programme and problem gamblers and their families is to bring our experience, the lived experience, the recovering gambling experience and the responsible gambling experience, to join in partnership with these companies to try and find that balancing point and find that middle ground," Whyte noted. "We've been able to do that successfully over the last 50 years. But it takes intention.
"It takes intention on the part of the operator, it takes intention from advocates like us, it takes a commitment. Responsible gambling, we soft sell it a little bit that it's so easy and it's not. The principles are basic but the implementation is hard and it really does take a cultural shift among the operators and active engagement and partnership."
Whyte emphasised that as operators continue to look into sports betting and online gambling, it will require 'a whole lot of learning and knowledge'.
He continued: "This is new for all of us in the United States. Just as operators are trying to figure it out and gamblers themselves and regulators, so to are advocates so we don't have all the answers but I know, and I think we've proven over the last five decades, that the best way to find those answers is by working together in partnership and bringing all those stakeholders to the table."
Reflecting on the notion of a proposed balance, Mark Vander Linden, employee at Massachusetts Gaming Commission, noted he would think both commercial revenue and social responsibility being 'interconnect and dependent upon one another' rather than balancing off each other.
He commented: "I think that the trend, not just in the casino industry but in other industries as well, there really is attention in value and based on social responsibility, that consumers value that and they will seek that out in the company.
"We're in a really great position to really harness that and look at ways we can really take that social responsibility and turn it into an effective responsible gaming programme."
Echoing the thoughts of the other panellists which 'spoke right to his heart', Richard Taylor Jr, responsible gaming program manager at BetMGM, agreed with Blackhurst's earlier statement that social responsibility is a customer service programme above all else.
"To add onto everything else, there's a business imperative here," claimed Taylor Jr. "We do not want to cause harm to customers that we want to have loyalty for, for several years or decades.
"For us, it's important that we're providing information that will help them make decisions when it comes to their personal gambling. Making sure we're there to support them if they do need to use RG tools or take a break, that's fine.
"We want to make sure they're okay first because the more we can do that, the longer they will be loyal to us and be a customer which is what every business is seeking.
"To relay Mark's point earlier, it's not a neither or all scenario or even a balancing situation, it's a requirement. We have to be doing this well and in the right way if we want to be the most successful business that we can be."
The session continued to look at the operational perspective of US gaming and social responsibility to try and define the roles each have during the process, glanced at regulations across different jurisdictions and the challenges for multi-jurisdictional regulation and delved into more mature markets, and asked what the US regulation and responsible gaming policies could learn from them.
The industry experts were speaking on the Leaders in Sports Betting Track sponsored by Sportradar at SBC Digital North America, which runs from June 9 to 10, 2021. Get your free ticket by registering at  https://sbcevents.com/sbc-digital-north-america/