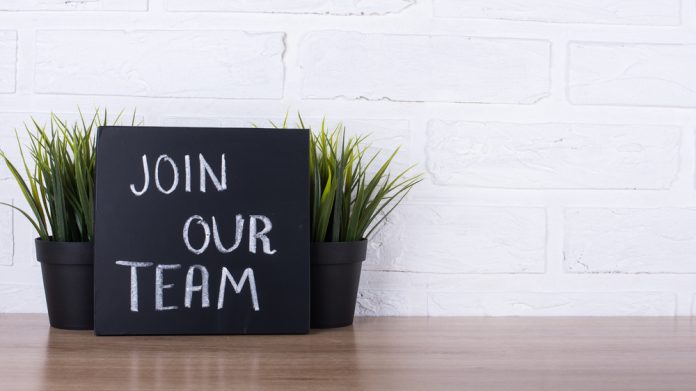 With comings and goings commonplace across the industry, Sportradar, PointsBet, and XLMedia all feature in our latest rundown of a number of recent manoeuvres.
Fubo Gaming
Former Penn National Gaming executive Carl Sottosanti has been appointed to the board of directors at Fubo Gaming, having also been named the new chairman of its gaming compliance committee.
Having first joined PNG in 2003, Sottosanti focused primarily on mergers and acquisitions, gaming development opportunities, corporate governance and compliance. He then went on to become the company's executive vice president and general counsel.
"With extensive experience in the gaming industry, including almost 18 years as an executive at Penn National, Carl will bring valuable industry and unique legal and compliance insight to Fubo Gaming," said David Gandler, co-founder and CEO, fuboTV. 
"I'm looking forward to working with Carl as we set out to transform streaming and betting into a combined interactive television experience."
Sportradar
Sportradar has strengthened its legal department by appointing Lynn McCreary as chief legal officer, as the company continues to press ahead with international growth.
McCreary brings over three decades of experience in legal, business and executive leadership roles to Sportradar, having worked at financial services and payments firm Fiserv for 11 years, serving in the capacity of CLO since 2013.
"We're delighted to welcome Lynn to the Sportradar team. The depth and breadth of her legal, business and leadership acumen will prove invaluable to us as Sportradar enters its next phase of exciting growth," stated Carsten Koerl, Sportradar global CEO.
PointsBet
PointsBet has appointed Teresa Fiore as responsible service of gambling and corporate social responsibility manager, bringing almost five years of experience within the RSG sector, specifically via work at the Massachusetts Gaming Commission.
Here, she oversaw GameSense, a $3m responsible gaming program serving over 300,000 patrons annually across three land-based casinos.
Her duties included managing the design and construction of 'GameSense Info Centers,' spearheading monthly stakeholder meetings with casino leadership, and providing insights to steer a $200k multimedia advertising campaign while also developing educational materials for casino patrons and staff.
"PointsBet has been viewed as an industry leader for responsible gambling efforts and awareness since launching in the US – we have the utmost respect and seriousness for the space, and are fortunate in being able to utilise our mature market Australian expertise to help push the US industry standard for the better," noted Johnny Aitken, CEO of PointsBet USA. 
"We are excited to now take a further step in responsible gambling, adding a great talent in Teresa to the PointsBet team.
"Her understanding of the current landscape, knowledge of best practices, and US industry experience will be of great benefit to the company as we continue to realise the growing sports betting opportunity."
XLMedia 
XLMedia has named Julie Markey as a non-executive director, where she will chair the group's remuneration committee as well as sitting on the group's risk committee and audit committee.
Most recently, Markey held the role of group people director for Ocado Group from June 2010 to December 2019, where she led a team of over 200 people overseeing multiple functions including business partners, talent recruitment and development, reward, employee engagement and internal communications.
Chris Bell, non-executive chair of XLMedia, added: "I am delighted to welcome Julie to the Board of XLMedia.  She brings significant experience working in entrepreneurial and innovative businesses, and in creating programmes to develop and manage talent which I believe will be invaluable to our business as we further progress our transformation strategy."