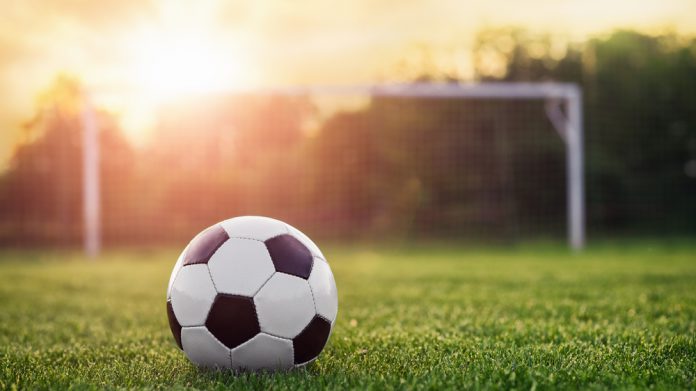 Edinburgh City FC has thrown its support behind the Gambling with Lives' Big Step initiative, becoming the first Scottish football club to do in the process.
A grassroots project, the Big Step, whose primary aim is to 'kick gambling ads out of football', and has the backing of several MPs including the Labour Party's Carolyn Harris, chair of the All Party Parliamentary Group on Gambling Related Harm and Ronnie Cowan of the Scottish National Party, who recently argued for a ban on gambling advertising during the UEFA 2020 European Championship.
The campaign recently completed a 10-day, 300-mile walk which saw 30 people affected by gambling related harm walk from Scotland to Wembley, echoing MP Cowan's calls for broadcasters to suspend gambling adverts during the Euro 2020 tournament.
"We decided it was time to adopt an ethical approach to all our partnerships; the pandemic has shown just how much football has the potential to be an immense power for good, so it makes sense to us to reinforce only positive messages both for physical and mental health," commented Jim Brown, chairman of Edinburgh City FC.
"We are delighted to support The Big Step in their campaign as we share the same core value of trying to change the existing reliance on gambling in Scottish football."
By aligning with the campaign, the Scottish League Two side has become the first Scottish team to call for a ban on gambling advertising and sponsorship in football.
Both the Scottish Premiership and Scottish League Cup were recently sponsored by betting operators in the form of Ladbrokes and William Hill, whilst Rangers and Celtic maintain partnerships with 32Red and Dafabet respectively.
"We are thrilled to have the support of Edinburgh City during a pivotal time for gambling reform in this county," added James Grimes, founder of The Big Step. 
"For most of us involved with The Big Step, the harmful relationship between gambling and football was the gateway for years of addiction – if only our clubs had taken this stance, things may have been different for us.
"Football doesn't promote tobacco because of the health risks – It's now time more for more clubs to replicate ECFC commendable stance on advertising gambling, which is causing harm to millions of people."