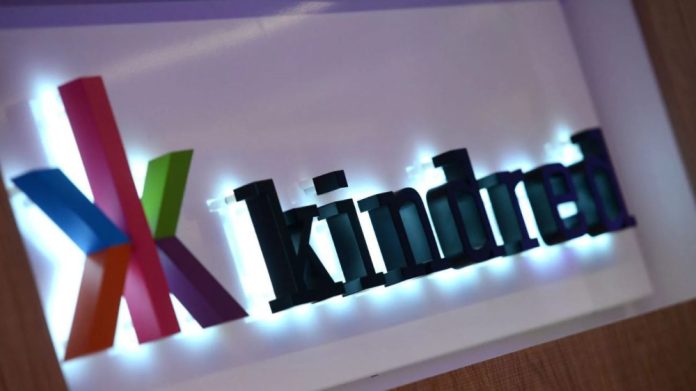 Kindred Group has lauded "yet another great quarter," as the online gambling group's latest financial report documents continued growth across the sports and casino product segments and a new all-time high in active customers.
This comes as revenue rose 55 per cent to £363.7m (2020: £235.1m), profit after tax came to £87.1m (2020: £26.8m), EBITDA surged to £114.5m (2020: £51.6m), and the number of active customers was 1,907,276 (2020: 1,313,399).
The group praises a continued focus on scalability and solid development across sports betting and casino and a solid foundation across all product segments, as well as lauding its recently announced acquisition of Relax Gaming as providing greater product differentiation and control and boosting future growth opportunities.
"Our dedicated focus on costs and scalability, along with a strong sports betting margin, have had a positive impact on underlying EBITDA, which increased by 121 per cent compared to the second quarter of last year. This equals an impressive EBITDA margin of 31 per cent," Henrik Tjärnström, Kindred CEO, explained. 
"The acquisition of the remaining outstanding shares in Relax Gaming, a high-margin and fast growing B2B business, is an important part of our long-term strategy and further increases our focus on product differentiation.
"I see great potential in this deal, granting us the ability to provide customers with more unique content, increasing our flexibility and improving our end to end customer experience.
"All product segments continue to show solid momentum, with the sports segment benefiting from a strong sports betting margin of 10.7 per cent after free bets in the quarter.
"Meanwhile, the casino segment has delivered a record quarter with 18 per cent growth compared to the same period last year, despite this being a sports-heavy quarter.
"This indicates that many of our casino customers remain loyal, even as restrictions start to ease across our markets, and is a testament to our customer experience."
On a regional basis, western Europe revenue amounted to £245m (2020: £140.9m) during Q2, with the operator reporting that all the main markets within the region, including the UK, Belgium, France and the Netherlands, continued to perform very well.  
Revenue in the Nordics rose 26 per cent to £ 75.4m (2020: £59.7m), central, eastern and southern Europe grew 33 per cent to £28.3m £21.3m, and the group's 'other regions segment increased 14 per cent to £15m (2020: £13.2m).
Furthermore, Tjärnström also offered a slight insight onto the group's performance through the current quarter: "The third quarter of 2021 has started strong with the average daily gross winnings revenue for the first 18 days of July 2021 being 15 per cent (20 per cent in constant currency) higher than the daily average for the full third quarter of 2020."