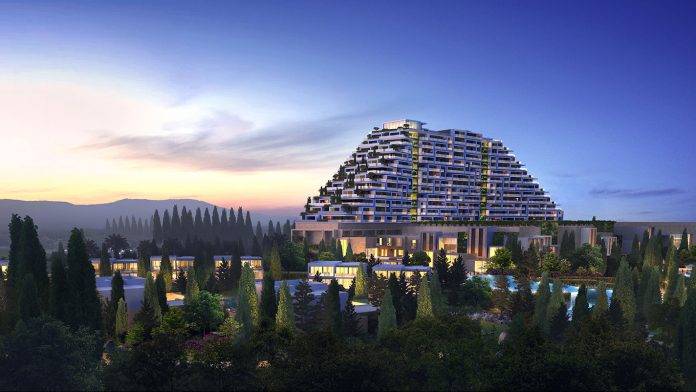 Melco Resorts and Entertainment has documented a further recovery in business levels during the second quarter of 2021, despite the continued challenges being felt as a result of the COVID-19 pandemic.
This comes as the group reported its financial performance for the year's second quarter, which saw operating revenue reach $566.4m, representing an increase of approximately 222 per cent from 2020's $175.9m.
The firm puts this down to an improved performance in all gaming segments and non-gaming operations as a result of a year-over-year increase in inbound tourism in Macau.
Operating loss for the quarter was $128.1m compared with $370.8m one year earlier, as adjusted property EBITDA finished up at $79.1m, compared with a loss of $156.3m.
Operations in Macau continue to be impacted by travel bans, restrictions, and quarantine requirements imposed by the governments in Macau, Hong Kong and China, with the City of Dreams Manila remaining closed from March 29 to April 30, 2021.
On May 1, 2021, the Philippines reopened operations with limited gaming capacity at 50 per cent, while hotels could only take guests on a complimentary basis.
As of July 26, 2021, gaming capacity has been limited to 40 per cent as part of the government's further quarantine measures, while hotels have been allowed to accept Philippine-resident paying guests under a 'staycation' program.
In Cyprus, casinos were closed from January 1 to May 16, 2021 due to a government mandated lockdown, with operations resuming on May 17, 2021, for the first time this year, at limited capacities which have progressively increased. The development of City of Dreams Mediterranean development continues with a target opening in summer 2022.
Furthermore, the group has also been granted an extension to its ongoing Studio City phase 2 development from May 31, 2022 to December 27, 2022, from the Macau government. 
Lawrence Ho, chairman and CEO of Melco, commented: "We are pleased to see a progressive recovery in business levels during the second quarter of 2021 in our integrated resorts, despite the challenges that we have faced as a result of the COVID-19 pandemic and related travel restrictions.
"Mass and premium mass market players have proven to be the primary drivers of the recovery this quarter and are expected to be going forward as we continue to dedicate our resources toward these segments of the market.
"We remain optimistic on our Macau market outlook, especially as Macau explores scenarios for more flexible travel with other cities in the Greater Bay Area."
Melco also reaffirms that it remains committed to "bringing a world-leading integrated resort" to Japan, and continues to pursue opportunities within the market where it remains "actively engaged" with partners.
"COVID continues to present challenges for the country in terms of process timing and travel, but the development of the integrated resorts industry in Japan has continued to move forward," Ho added.
"We remain convinced that Japan represents the best potential new gaming market globally and that the quality of our assets and our focus on the premium segment is a great fit for the country's tourism development.
"We remain patient and continue to maintain our disciplined approach with respect to all development activities, including in Japan."