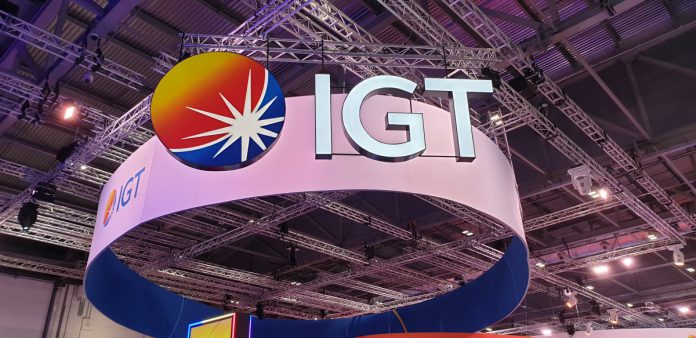 International Game Technology has heaped praise of the "vitality of our portfolio," after revenue through the year's second quarter topped the $1bn barrier.
This represents a 74 per cent uptick from 2020's $600m, as the group's global lottery segment delivered its second-highest revenue and profit levels driven by strong player demand.
Revenue for the segment rose 58 per cent to $725m (2020: $460m), due to 35 per cent growth in same-store sales, with its global gaming section seeing revenue come in at $316m, up 12 per cent from the prior year and 19 per cent sequentially on continued recovery trends.
With global gaming returning to profitability as the group's progressive recovery continues, IGT updates that digital and betting revenue increased 41 per cent in the quarter.
Operating income of $244m is compared to operating loss of $72m in the prior year, which IGT primarily attributes to high profit flow-through global lottery same-store sales growth, a mix of high-margin Italy lottery sales, and disciplined cost management and benefits from a structural cost-savings program.
Adjusted EBITDA grew 170 per cent year-on-year to $442m (2020: $164m), and net loss of $39m is contrasted to $268m in the prior-year period and is chiefly driven by a significant increase in revenue. Total liquidity of $1.9bn as of June 30, 2021, includes $639m in unrestricted cash and $1.3bn in additional borrowing capacity.
"Record free cash flow from continuing operations and proceeds from recent asset sales fueled significant debt reduction in the first half," said Max Chiara, CFO of IGT.
"Our leverage profile improved substantially, reaching pre-pandemic levels well ahead of expectations, and improving our credit profile and overall financial condition."
Providing an outlook for the second half of the year, the group says that it expects H2 revenue and operating income from continuing operations of $2bn and $300m, respectively, which it adds would be "meaningfully higher than prior year".
"Impressive second quarter results highlight the vitality of our portfolio," explained Marco Sala, CEO of IGT. "Outstanding lottery performance, the progressive recovery in land-based gaming, and strong increase in digital and betting activities drove substantial revenue and profit growth, delivering Adjusted EBITDA that is among the highest recorded in a quarterly period.
"On the strength of the first half performance, we are raising our outlook for the year and now expect to exceed 2019 levels for key financial metrics this year."