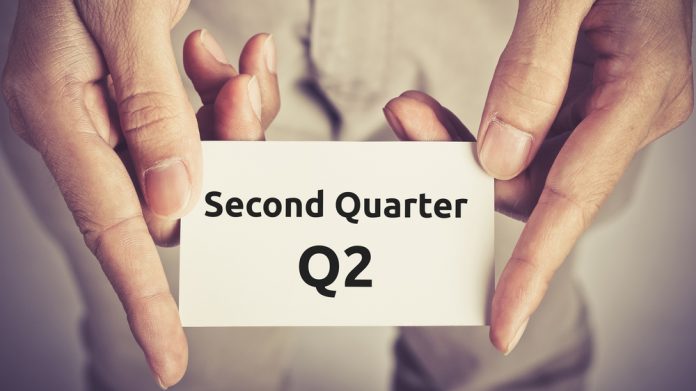 An improvement in industry trends, as well as the execution of ongoing growth initiatives, have been praised as driving Everi to record second quarter financial results.
This comes in line with Q2 expectation asserted by the firm in June 2021, however, revenue, net income, adjusted EBITDA and free cash flow are all slightly above the respective ranges reported earlier in the year.
Furthermore, the results also represent a quarterly sequential improvement from the year's first quarter, reflecting continued strength in casino patron demand, while still reflecting an ongoing, but reduced, impact of the COVID-19 pandemic.
Revenues for the period ending June 30, 2021, increased 33 per cent to $172.6m when compared to 2019's $129.7m (2020: $38.7m), with the group's games segment reaching a record $99.3m (2020: $20.9m & 2019: $69.4m) and fintech also reaching an all-time high of $73.2m (2020: $17.8m & 2019: $60.3m).
"The strong momentum to-date this year in revenues, earnings and cash flow is being driven by consistent improvements in our games and fintech segment operating performance, demonstrating yet again the substantial demand that exists for our high-value products," stated Michael Rumbolz, CEO of Everi.
"A key highlight of our significant growth compared to pre-pandemic periods is the strength of our recurring revenue streams, which comprise an increased percentage of our overall business mix. This revenue is a significant contributor to our growing free cash flow, which in turn has allowed us to dramatically lower our net leverage.
"Accordingly, we are favorably positioned to prudently invest in both internal product innovation and complementary, high-return, accretive acquisitions that will support our future growth."
The second quarter also saw net income reach $36.2m (2020: -$68.4m & 2019: $5.5m), with adjusted EBITDA up to $92.5m (2020: $3.3m & 2019: $64.1m). Free cash flow increased 462 per cent to $39.2m compared to $7m two years earlier.
Randy Taylor, Everi's chief operating officer, explained "Our record quarterly revenue was up 33 per cent over the pre-COVID 2019 second quarter, primarily driven by the strength in our recurring revenue operations in both our games and fintech segments. 
"Our games segment momentum reflects the continued growth in our installed base of gaming operations units, particularly increased placements of our higher-earning premium units that drove the increase in daily win per unit.
"In addition, slot machine sales increased by 49 per cent sequentially from the 2021 first quarter, reflecting what we believe is another quarter of higher ship share of replacement units.
"Second quarter unit sales also benefited from a larger share of shipments to new casino openings and expansions than we have historically achieved together, with a greater number of new casino openings and expansions than typically experienced in a quarter.
"Our fintech segment continues to benefit from our comprehensive, integrated financial access services and regtech software solutions, as well as our newer loyalty products such as our updated and upgraded self-service loyalty kiosks. 
"Our strong fintech industry position enables Everi to benefit from the widespread increase in casino player activity, which drove mid-teens percentage growth in the number of financial access transactions we processed as compared to 2019 second quarter volumes; a rate that was significantly above our historical rate of growth.
Furthermore, Everi has also provided full-year expectations, with the company anticipating revenue of $615m to $635m, net income of $87m to $95m, adjusted EBITDA of $332m to $342m, and free cash flow of $168m to $177m.